WND Columnist Baselessly Claims There's A Secret List of Clinton Assault Victims
Topic: WorldNetDaily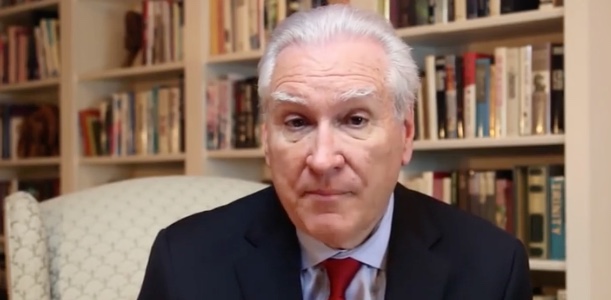 Doug Wead likes to pose as a nonpartisan presidential biographer but he has clear right-leaning biases, as exeplified by his bashing of Presisdent Obama and his love for Ron and Rand Paul. He also cranked out an insta-book last February, "Game of Thorns," bashing Hillary clinton's campaign and praising "how Donald Trump's message and brand transcended the traps laid by his enemies. How, against all odds, he won the presidency. And here are the details of his plan to make American [sic] great again."
Thus, as a good conserative, he's prone to Clinton Derangement Syndrome. That seems to explain his Dec. 19 WorldNetDaily column, in which he brings up something that you'd think would have been brought up before now given all the dirt-digging right-wingers did in Arkansas during the 1990s:
As of this moment, there is a "Me Too" Bill and Hillary Clinton list of women. It is very possible that some of the names are kept under lock and key at the Rose Law Firm in Little Rock, Arkansas. I am not talking about the women of the 1990s – Paula Jones, Gennifer Flowers, Monica Lewinsky. In fact, this list is comprised of women of the 1980s.

The only one we have heard about is Juanita Broaddrick, who claimed that Bill Clinton had raped her.

This list has never been made public. But the facts surrounding the list are part of the public record and have been talked about under oath.

[...]

According to one account – reported in "Game of Thorns" – state troopers, who testified under oath, said that there were hundreds of women procured for Bill Clinton. The sex was both consensual and non-consensual.

According to published accounts, women on this list were brought into the Rose Law Firm, one by one. They were confronted by a team of attorneys and were apparently told to immediately report anyone trying to get information from them.

According to one published account, Hillary Clinton was actually present at one of these meetings.

[...]

That old, 1987 list is now a ticking time bomb with the names of women who have never felt safe to come forward. They have never gone public.

And no wonder. The women who surfaced in the 1990s were subjected to harassment, ridicule and IRS audits; the windows were blown out of their cars with shotguns; their pets went missing; they were followed; the Clinton campaign reportedly hired private detectives to destroy their reputations; and many were fired from their jobs.

In the wake of recent scandals involving abuse of women, many public figures are now saying that they should have come forward to defend the victims of Bill Clinton in the 1990s.

Well, now they have a second chance.
There's a strong smell of BS emanating from Wead's claim. He cites no actual sources at all beyond vaguely described mentions on the "public record" and "published accounts." (And, no, we're not going to buy Wead's book to see if he substantiates anything there.) Wead's treating the Arkansas state troopers who purportedly procured "hundreds" of women for Clinton also beggars belief, since those very same state troopers backed off those claims when placed under oath.
The video accompanying Wead's column is another clue he's more interested in self-promotion than telling the truth. It's a reading of the column, but with a new introduction; he starts ominiously by declaring that "what you are about to hear has never been reported on television or written about it in print." Because it's so untrue that even diehard Clinton-haters ignored it?
Wead then suggested that "you may try to come back to this video and find it has been taken down by our new American censors. Or it will just be ignored by a hypocritical society that picks and chooses who gets justice and who must live in fear and anonymity."
Or, you know, dismissed as substance-free ranting by a Clinton-hating dead-ender who just can't let go of an old obsession.
Posted by Terry K. at 1:02 AM EST