Dubious WND Doc Defends The Right to Take Worthless Supplements (And Goes Anti-Vaxxer)
Topic: WorldNetDaily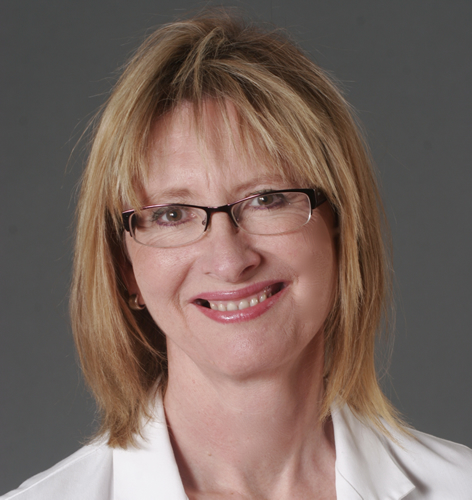 A few days after WorldNetDaily promoted a book it was paid to publish about a couple busted for making health claims they couldn't back up about the supplements they sold (and, also, tax evasion), it published a Dec. 22 column by dubious doc Lee Hieb -- affiliated with the far-right-fringe Association of American Physicians and Surgeons -- defending unproven health supplements by spinning conspiracy theories.
Hieb defends homeopathic medicine as just like eating food:
They state specifically they are concerned about remedies that "may not deliver any benefit and have the potential to cause harm." Think about that for a moment. That describes nearly any new discovery. That describes drinking cranberry juice for bladder infections. That describes Metchnikoff's probiotics. That describes taking Vitamin D in excess of the paltry useless dose the Institute of Medicine has – in their beneficence – granted us. Anything has the potential to cause harm – water drunk in excess can cause harm. Polar bear liver eaten in excess can cause harm. Oysters may cause harm. And of course, "may not deliver any benefit" can apply to anything. Eating a lollypop may not deliver any benefit, but it shouldn't be illegal.
Of course, drinking water is not like taking supplements taht make unproven health claims.
Hieb then complains: "Many papers have been written about the failure of 'Statin' drugs to prevent cardiac death or all-cause mortality. But this cash cow of the drug industry will never be questioned by the FDA." The primary purpose of statins is to lower cholesterol, and there are studies that show statins can lower the risk of death after a cardiac event, as well as all-cause mortality.
Then, Hieb starts spouting, among other things, anti-vaxxer conspiracy theories:
So, what is this really all about? Not our safety. If they really cared about our safety, they wouldn't indemnify pharmaceutical industries against any lawsuit from vaccine injury. They would demand more than 10-day follow-up for vaccine drug tests. They wouldn't shut down the little manufactures of certain useful drugs.

This is about crony capitalism. The FDA/CDC/Big Pharma are all the same people. The biggest money in advertising and in politics today is from the pharmaceutical industry. They spread that money to local politicians who turn around and vote for mandatory vaccines. (As a business person wouldn't you love to have government force people to buy your product?) They spread the money to the media, who consequently never bring up uncomfortable questions about questionable products. (Fox News may debate sensitive subjects like gay marriage and climate change, but have you ever once heard them discuss vaccine injury?)

Pharma giants have successfully convinced legislators and many other intelligent people through clever tag lines and memes that all vaccines are always safe in all people all the time. How else can you justify mandating school vaccines in all children without any exemptions (California)? They have convinced Medicare to officially recommend that doctors keep cholesterol at lower and lower levels, requiring more and more Statin drugs. And as is true with government in general, recommendations next become requirements. For some problems, government reimburses doctors less if they do not use Big Pharma drugs to keep patients within certain bureaucratic ranges. For example, doctors lose money if they have too many diabetics "out of control" (and control is determined by someone at Medicare). Sadly, as this regulation was instituted, diabetic deaths increased by following the guidelines. But Big Pharma made more money.

Pharma would love to take away your ability to treat yourself. Increasing zinc intake might help decrease cancer – so let's outlaw zinc supplements. Let's kick in the doors and arrest the makers of Coenzyme Q10 even though we can find no safety problem. (The FDA actually did this, and, funny thing, several years later CoQ10 was reported to be beneficial in preventing heart deaths.) Let's regulate Vitamin D because getting your D levels above 55 may decrease many kinds of cancer, and that would mean maybe less cancer drugs – which are a big revenue stream.
Finally, Hieb defends the right to take worthless supplements:
I'm not here to tout any particular over-the-counter remedy, but who gave the FDA total ability to limit what we can take into our bodies, while virtually forcing us to be given what they prescribe? It's none of their business whether a "homeopathic remedy" is worthless. That's an issue of commerce and truth in advertising. I, for one, want the freedom to research and decide for myself what supplements to take, even if my supplements ultimately do me no good. (Many do a great deal of good as Big Pharma knows only too well.) I want to eat all the salt I want. Remember when the official word was "salt is bad for your blood pressure and your heart"? Well, new research has shown more heart-related deaths by people eating less salt than those eating more. I don't drink colas, but it is none of the government's business what I choose to eat or drink. And trust me: No government bureau has ever been on the cutting edge of science.
This type of fearmongering is the cutting edge of "science" at WND.
Posted by Terry K. at 6:01 PM EST