MRC's Graham Whines That Trump Is Being Fact-Checked
Topic: Media Research Center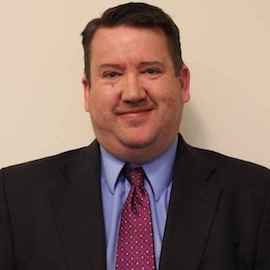 The Media Research Center's Tim Graham complains in a Dec. 22 post (bolding his):
The least surprising thing about PolitiFact's 2017 "Lie of the Year" is that it's uttered by Donald Trump. Their biggest lie was "Russian election interference is a 'made-up story.'" We'll get to whether PolitiFact is quoting Trump in context in a minute.

But first, a quick study of that 2017 "Truth-O-Meter" reveals that once again, PolitiFact showed far more aggression in evaluating Trump's statements than any prominent Democrat. The "independent fact checkers" singled out Trump for 140 evaluations, and 95 of them (68 percent) were Mostly False, False, and Pants on Fire. Just 19 (13.5 percent) were Half True, and 26 (18.5 percent) were Mostly True or True.

Now compare that 140 evaluations to the leading Democrats: Sen. Bernie Sanders (10 verdicts), Sen. Charles Schumer (eight) and Rep. Nancy Pelosi (seven). Between them, they were evaluated as True or Mostly True on 11 occasions, False or Mostly False on nine occasions, and Half True on five.

Barack Obama in 2017 drew two Mostly Trues and one half True. Elizabeth Warren? One Mostly True. Kamala Harris? One Mostly True and one True.
Graham seems to have missed the relevant fact that Trump is president and all these other people are not. He also does not back up his suggestion that there should be balance in evaluation of statements by Trump and by Democrats -- perhaps because he knows that Trump is a singularly mendacious man.
While Graham whines that PolitiFact evaluated 140 Trump statements, that's a drop in the bucket; the Washington Post found that Trump made at least 1,950 false or misleading statements last year. So PolitiFact's evaluation proportion ratio seems to reflect real life.
Still, Graham whines: "In other words, PolitiFact ends up looking like the rest of the 'independent' liberal media. Republicans are hounded as routine liars, while the Democrats are much more likely to be handed the Mostly True." This is just more of the MRC's war on fact-checking because those fact-checkers expose Trump's lies for what they are.
Posted by Terry K. at 12:07 PM EST