WND Columnist Defends the Honor of Artificial Sweeteners
Topic: WorldNetDaily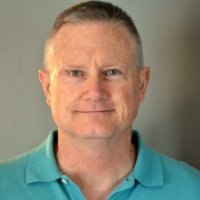 David Lightsey writes in a Dec. 21 WorldNetDaily column:
We are all aware of the feud between President Trump and CNN, based on the network's bad habit of producing fake news. We can now add another ridiculous angle to CNN's efforts to disparage the president: his dietary habits. This past week the media ran stories regarding President Trump's interest in Diet Coke, but it was CNN that appeared to be the most infatuated with it. According to the Washington Free Beacon, CNN ran seven different segments about President Trump's taste for Diet Coke, but due to space limitations, I will cover just one of the CNN reports.

On Monday Dec. 11, 2017, Susan Scutti of CNN published her take on the purported 12 cans of Diet Coke President Trump may or may not be drinking daily. Her article "A 12 Diet Coke-a-day habit like Trump's is worth changing," stated under the story highlights, "drinking artificially sweetened beverages is associated with a higher risk of stroke and dementia," and "diet soda may increase risk of type 2 diabetes." I have already covered this issue here in WND, so I will not address the same issues again. Both points are blatantly false, as explained in the prior piece. For those of you who are more visual learners, you can watch a four-minute clip from The American Chemical Society's Reaction Science video series regarding the safety of aspartame.

My interest in the CNN piece has nothing to do with what the president drinks, because as productive as he has been since he has been in office, I really don't care. If the Diet Coke is what keeps his motor running and staying at least one step ahead of the ignorance of the left, so be it. He is certainly far more productive than anyone at CNN. My interest in the CNN piece was related to its relentless misinformation.
Lightsey -- who claims to be "a food and nutrition science adviser with the National Council Against Health Fraud as well as Quackwatch, combating nutrition and health misinformation on a national level" -- is really serious about this. He really did address this issue in an Aug. 27 column, which was mostly about nit-picking a study that suggested a link between diet soda and stroke that its lead author admitted was a hypothesis and filled with caveats that require more study. Lightsey also admits more than a little bias; his column starts by noting his love of wild cherry diet Dr. Pepper and concludes, "Enjoy your diet soda. I sure do."
Lightsey's Dec. 21 column does more nit-picking of studies, lashing out at CNN for noting more studies suggesting a link and arguing that the limitations of the various studies being cited completely disprove any claims they make. Lightsey concludes: "CNN continues to illustrate how poorly informed and agenda-driven they are, which is the basis of much of the network's fake and junk-science news."
If Lightsey is so concerned with fake news of both the medical and non-medical kind, he might want to take a look at who publishes his column.
Posted by Terry K. at 1:27 AM EST