WND's Farah Pretends He Doesn't Care That Trump's Actions Fulfill End-Times Prophecy
Topic: WorldNetDaily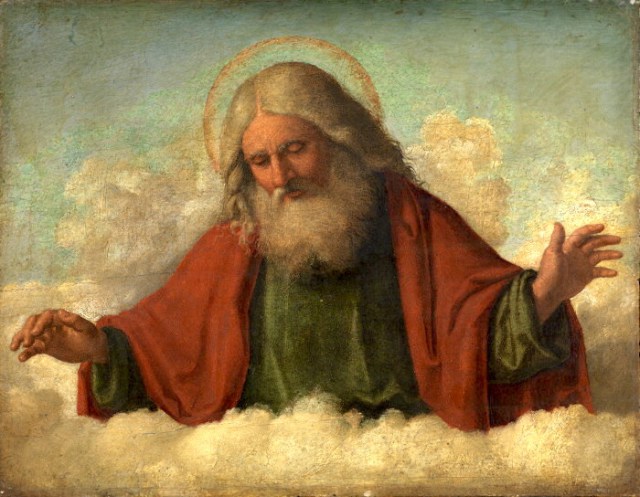 Joseph Farah huffs in his Jan. 21 WorldNetDaily column:
Here is a headline in Newsweek from Jan. 12: "Trump Will Start the End of the World, Claim Evangelicals Who Support Him."

Did any evangelicals actually say that in the article? No.

Is there any truth to the claim? No.

In fact, I think I can better speak for evangelicals than the headline writers and fake-news purveyors at Newsweek. I've been one for over 40 years. I founded and run the largest Christian website in the world. I write books on the subject – including many on prophecy.

Evangelical Christians do not overwhelmingly support President Donald Trump because they believe he'll cause the world to end, as Newsweek asserts, without any substantiation or evidence.

[...]

I could go on ad infinitum.

But I neither know nor have I ever met a single evangelical Christian who supports Trump because he's going to end the world. Neither has anyone at Newsweek. And that's what demonstrates it's a fake-news machine.

The Newsweek article went on to say "many evangelical Christians believe that Trump was chosen by God to usher in a new era, a part of history called the 'end times.' Beliefs about this time period differ, but it is broadly considered the end of the world, the time when Jesus returns to Earth and judges all people."

Newsweek quotes one misguided pastor to build its narrative, concluding he represents "many." He does not. He is quoted as saying: "What kick-starts the end times into motion is Israel's political boundaries being re-established to what God promised the Israelites according to the Bible." That's just silly.

God doesn't need the help of Donald Trump to set His timing for the return of the Jewish Messiah to Earth.
It will not surprise you to learn that Farah is being less than honest here. Here's how the Newsweek article lays it out in a way Farah won't tell you it did:
Jerusalem has a central role as the city of prophecy and the place where the end of times plays out. According to the prophecy, a 1,000-year period of peace must be followed by seven years of tribulation, during which wars, disease, and natural disasters will lay waste to the earth. In the book of Revelation, Israel is described as a nation that exists during the time of tribulation, and Jerusalem's Jewish temple is resurrected during this period. The last temple was destroyed around 70 A.D, and today there is a mosque on the Temple Mount where the previous two temples are believed to have stood. Evangelicals believe that a unified Israel with control over Jerusalem will facilitate the construction of a new Jewish temple, and set the groundwork for the end of times.

That's where Trump comes in.

[...]

"Most evangelicals subscribe to a belief in pre-millennialism, the belief that the second coming of Christ will begin a 1,000-year period where Christ will rule over a peaceful and prosperous earth," Neil J. Young, a religion historian, told Newsweek. Young, who holds a Ph.D. in history from Columbia University, writes frequently on evangelical culture and politics.

"Israel is a key part of this story, too, as Christians believe that events there are fundamental to bringing about the end times," Young continued. "At this point, Trump's decision to recognize Jerusalem as the capital of Israel is the only concrete thing that his evangelical supporters can point to as part of fulfilling biblical prophecy to bring about the second coming of Christ."
You know who else has promoted the notion that Trump recognizing Jerusalem as the capital of Israel is one in a series of events -- inculding building the third temple -- that will start the end times? Farah's own website.
An April 2017 WND article touts one of its favorite pastors, Mark Biltz -- who we last saw trying to hijack last year's eclipse -- as confirming the idea the construction of the third temple signifies the start of the end times:
Biltz says Christians need to be closely following these developments. Though he cautions "of that day and hour no one knows," the reconstruction of the Third Temple would be a critical sign the last days are actually at hand.

"In the Christian community many are waiting for the Temple to rebuilt as a sure sign of the last days about to be fulfilled," he said. "One thing we know for sure is history keeps repeating itself. We don't know the form yet. Whether it's a full-blown Temple or just a prefab one that can be thrown together quickly, we will have to wait and see. It may not be anything more than an altar doing Passover sacrifices.

"But one thing is for sure. If the Temple is rebuilt and sacrifices are resumed, hold on to your shorts as the time is short!"
Then, a Dec. 10 WND article promoted a claim that Trump's recognition of Israel would help head to the construction of the third temple:
While Muslims jeer, Israelis cheer President Trump's Jerusalem declaration, prompting Jewish religious activists to suggest building the Third Temple is closer to reality than ever before.

"What he did … was an enormous step in bringing the Temple," said Asaf Fried, official spokesman for the United Temple Movement, an association of organizations working towards making the Third Temple a reality.

He added, "This necessarily had to come from a non-Jew in order to bring them into the process, so they will be able to take their part in the Temple."

Fried sees Trump's role similar to the one played by Cyrus, the Persian king who ended the Babylonian exile and helped build the Second Jewish Temple.

"There have been amazing advances towards bringing the Temple this year. It was clear that Trump was part of that process, guided by Hashem (God)," Fried declared.
Curiously, the article didn't reference WND's previous claim that construction of the third temple would signify the start of the end times.
One can also argue that Farah himself ascribes to this view. In a 2016 column written on one of his Holy Land tours (the one in which he and Jonathan Cahn staged a publicity stunt on the Temple Mount), Farah touted "an amazing prophecy dating back to 1217 by a scholarly and highly respected rabbi by the name of Judah Ben Samuel":
It was not until the Six Day War in 1967 when the entire "west bank" of the holy land was conquered by the Israeli army that the whole city of Jerusalem passed back into the possession of Israel. So once again the prophecy made by the rabbi 750 years previously was fulfilled to the letter.

It certainly would be significant if indeed both 1917 and 1967 were Jubilee years, considering the significance of what happened in Jerusalem in those years. But it gets better.

The rabbi also prophesied that during the 10th Jubilee, Jerusalem would be under the control of the Jews and the Messianic "end times" would begin. The 10th Jubilee began in 1967 and will be concluded in – 2017.

What should we expect to happen in 2017? I will leave that to your imagination.

But one thing is certain: Judah Ben Samuel made some truly remarkable prophecies that came to pass. We'll have to wait until next year to see if his final prediction does as well.
Remember, Farah is a guy who claimed that "I have no doubts that someone actually colluded with the Trump campaign to bring it victory in 2016. That someone was the God of Abraham, Isaac and Israel who repeatedly promised in the Bible to bless those who bless Israel and curse those who curse it." So he's totally down with the idea of Trump fulfilling prophecy.
Farah may not be supporting Trump for the explicit purpose of bringing about the end times -- his column lists "many good reasons" why he and his fellow evangelicals do, one of which just happens to be "He respects Israel and recognizes Jerusalem as its eternal capital and the capital of no other nation or people in the history of the world" -- but he certainly can't be displeased that Trump's actions are in line with his own eschatological beliefs.
Posted by Terry K. at 7:40 PM EST
Updated: Monday, January 29, 2018 8:52 PM EST