CNS Stenography By the Numbers: Mark Levin and Franklin Graham Edition
Topic: CNSNews.com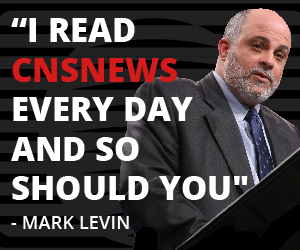 If CNSNews.com has been known for anything in 2017, it was servile stenography. Mostly that was of the Trump administration, but it also covers the various rantings of CNS' favorite commentators. Two of those commentators who regularly get CNS love are right-wing radio host Mark Levin -- with whom CNS' parent, the Media Research Center, has had (and may still have) a cross-promotion deal -- and increasingly right-wing pastor Franklin Graham, whose anti-gay and anti-Obama rants WND managing editor Michael W. Chapman has given much love (and stenographic promotion) in the past.
We've looked through the CNS archives, and here's a tally by month of the articles CNS devoted to Levin and Graham in 2017.
Mark Levin
Jan: 10
Feb: 6 (plus 1 on Levin guest)
March: 6 (plus 1 on Levin guest)
April: 5
May: 7 (plus 2 on Levin guest)
June: 14 (plus 2 on Levin guest)
July: 10
Aug: 16
Sept. 7 (plus 1 on Levin guest)
Oct: 9
Nov: 8 (plus 1 on Levin guest)
Dec: 4
Total: 102 (plus 8 on Levin guests)
Franklin Graham
Jan: 2
Feb: 6 (plus one on Anne Graham Lotz, Franklin's sister)
March: 5
April: 7
May: 7
June: 4
July: 3
Aug: 3
Sept: 6
Oct: 3
Nov: 4
Dec: 4
Total: 54
The pace for Graham is a little slower in the past -- we've noted that Chapman devoted 46 articles to Graham's rantings in one previous six-month period -- but it's still a lot for someone who's known mostly for hating gays and loving President Trump.
CNS' promotion for Levin, meanwhile, didn't stop with serving as a transcription service. It promoted Levin's "new best-seller" book in a July interview with CNS editor in chief Terry Jeffrey, and a November post by Michael Morris was basically a lightly rewritten press release on Levin's new show on Fox News -- so lightly rewritten that Morris simply copied-and-pasted the last three paragraphs of the press release to fill out his article.
The fact that CNS has outsourced such a singificant part of its content to right-wing ideologues is a big indicator of how much of a non-factor it's becoming.
Posted by Terry K. at 10:27 PM EST