CNS Follows Right-Wing Playbook In Attacking Trump-Russia Investigation
Topic: CNSNews.com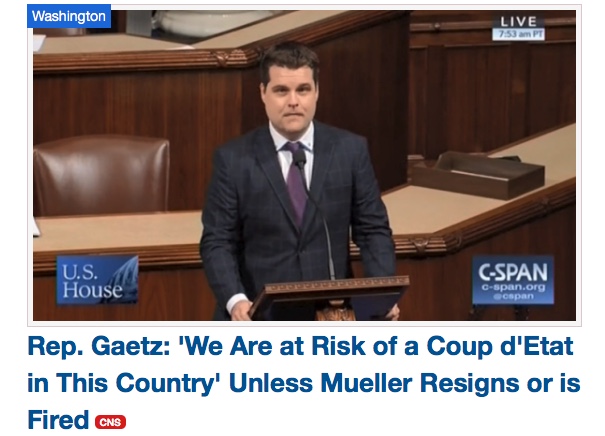 We've previously noted the Media Research Center's huffiness when it's pointed out how its bretheren in the right-wing media ahve launched a full-scale attack on Robert Mueller's investigation into collusion between Russia and the Trump campaign as well as related issues. One likely reason it was huffy was that the MRC's "news" division, CNSNews.com -- like the good pro-Trump stenographers they are -- was a part of the right-wing attack on Mueller.
Here are some of the articles CNS published over the past couple months attacking the investigation, the FBI and related issues such as the notorious Trump dossier:
That's what being a Trump stenographer will do to a news organization's coverage: making observers put "news" in scare quotes.
Posted by Terry K. at 2:27 PM EST