WND's Favorite Ex-Soviet Bloc Spymaster Still Won't Talk About Trump And Russia
Topic: WorldNetDaily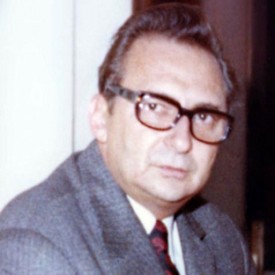 Ion Mihai Pacepa, the former Soviet Bloc spymaster who's a big friend of WorldNetDaily, endorsed Donald Trump and dismissed reports of links between his presidential campaign. Aside from a lame attempt to spin things last December by claiming that Russians do this all the time and that Trump is the real victim here, he's been completely silent on the issue, even as evidence of connections between the Trump campaign and Russia have continued to pile up and the man he touted as Trump's possible CIA chief -- Michael Flynn, who instead was named national security adviser -- was fired over his cozy contacts with the Kremlin.
And that silence continues. Pacepa's first bylined article at WND in more than a year is not not about Trump and Russia -- despite the fact he might actually have some insight into how former KGB chief Vladimir Putin operates -- but, as the article states, about "his latest insights into the Kennedy assassination."
Seems like somebody might be embarrassed to admit they backed a very corrupt horse as president.
Posted by Terry K. at 9:21 PM EST