Newsmax's Hirsen Repeats Old Smears of Anita Hill
Topic: Newsmax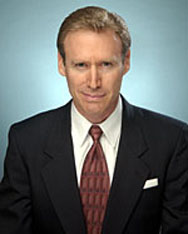 The Media Research Center isn't the only ConWeb outlet still seeking to smear Anita Hill 25 years after the fact for committing the offense of forwarding allegations of sexual harassment against a conservative icon.
Like the MRC, Newsmax columnist James Hirsen was outraged that Hill was chosen to head a panel examining sexual harassment in Hollywood, and he devoted his Dec. 18 column to rehashing those old smears:
The problem for Hollywood is that Hill failed to tell the truth. Her behavior was inconsistent with someone who had been a victim of sexual harassment. Hill followed Justice Thomas from one job to another, made numerous personal telephone calls to the man she claimed had sexually harassed her, and the calls continued even after she was no longer working for him. She denied having ever made the calls but changed her story after phone records were produced.

Hill initially asked that her name not be mentioned when the accusations were presented to Justice Thomas. The accusations referred to events that were supposed to have occurred when only she and Justice Thomas were in the same room, so if the allegations were true, Justice Thomas would certainly have known who had made them. The anonymity request only made sense if the charges were false.
Does Hirsen agree that all women to want to remain anonymous in forwarding sexual harassment allegations are lying? We don't recall being outraged when, as a Dec. 15 MRC NewsBusters post, a woman who accused NBC's Matt Lauer of sexual harassment was "terrified" that the network would leak her identity and cause her to be "hounded and harassed."
Of course, identifying the accuser would allow people like Hirsen to personally attack her, as he did with one woman who accused Roy Moore of perving on her as a teen. Then again, Hirsen would never try to smear one of Lauer's accusers, and he certainly never tried to attack any of the accusers of, say, Harvey Weinstein who chose to remain anonymous or demand that they go on record. There's also no evidence that Hirsen has held any woman making harassment allegations against a Hollywood figure to the same exacting standards of veracity he holds Hill.
It seems that, like the MRC, Hirsen just can't let go of his quarter-century-old anger.
Posted by Terry K. at 12:28 PM EST