The MRC Is Ready To Rumble
Topic: Media Research Center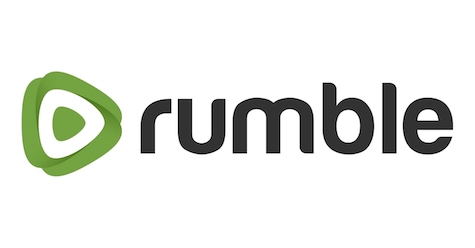 Just as it has with Gab and Parler, the Media Research Center has been promoting another new "free speech" platform -- with "free speech" actually meaning "friendly to far-right activists."
A November post by Kayla Sargent claimed that "Just as many conservatives are leaving Facebook and Twitter for Parler, some have also begun to leave YouTube for a different video-sharing platform," adding that Rumble," adding that "has experienced massive growth in the weeks following the election." In December, Alexander Hall touted how far-right TV outlet One America News "proclaimed that it will switch to Rumble, a free speech alternative to YouTube," going on to claim that YouTube "has actively undermined OAN as a news organization" by "violating YouTube's COVID-19 misinformation policy and for expressing concern about alleged presidential election problems.
Of course, that requires translation from right-wing-speak as well.Hall linked to previous posts noting that OAN was dinged for uploading a video promoting a false cure for the COVID-19 virus, and OAN videos falsely claimed that "Trump won."Hall also claimed that YouTube had "undermined OAN as a news organization" by stating that it "does not consider OANN an authoritative news source" -- which, of course, is a statement of fact that Hall made no effort to counter in any of those posts.
In January, a post by Sargent began with the lie that "The left is trying hard to shut down free speech-oriented social media platforms like Parler and Rumble," then touted how Rumble was suing Google for not giving it special treatment in its search engine. In February, Casey Ryan highlighted how "Donald Trump Jr. decided to lead the charge in combating Big Tech by joining YouTube alternative Rumble," going on to claim that YouTube has "increasingly cracked down on conservative content in recent months." But as with its other attacks on "Big Tech," Ryan never proves that YouTube has ever exclusively targeted mainstream conservative content.
It took both Sargent and Michael Morris to write what was essentially an April 23 press release for their employer (which some people might call whoring):
In response to Big Tech's continued onslaught of censorship against conservatives, the Media Research Center has decided that we've had enough and so we've created a channel on Rumble to promote the use of free-speech-oriented platforms.

Rumble, an established video platform as a free-speech-oriented alternative to YouTube, will be yet another avenue for conservatives to see the work of the MRC.

MRC founder and President L. Brent Bozell said about the move: "I am proud to announce that the Media Research Center is officially on Rumble. As Big Tech uses its monopolistic grip over speech to silence conservatives, it is ever more important to adopt and support social media platforms that defend our freedom of speech. Starting now, you can find MRC's video content on Rumble. Follow us and help us fight back against Silicon Valley's leftist agenda!"
While Sargent and Morris declared that "Rumble is important because YouTube's censorship is particularly egregious," no evidence was again offered that YouTube is exclusively "censoring" mainstream conservative content.
On May 20, Sargent touted investment from rich right-wingers in Rumble (not that she bothered to identify their ideology in her piece):
Free speech-oriented alternatives like Rumble have grown in popularity as Big Tech companies like YouTube have increasingly censored conservative voices. And Rumble's newfound popularity has particularly attracted the attention of a couple notable investors.

PayPal co-founder Peter Thiel and Hillbilly Elegy author J.D. Vance have both made investments in the free speech-oriented video platform Rumble. Thiel and Vance's investments have appeared to garner support from other conservatives and right-leaning groups for the platform as well. The Wall Street Journal (The Journal) reported: "The investment is being led by Narya Capital, a Cincinnati-based venture-capital fund co-founded by Mr. Vance and Colin Greenspon, and by Mr. Thiel, who is also a Narya investor, in a personal capacity. Colt Ventures, the family office of Dallas investor and former Trump adviser Darren Blanton, is also part of the investment group."

[...]

Rumble saw a massive increase in downloads in November following the presidential election. The Media Research Center (MRC) also joined Rumble in April in response to Big Tech's continued onslaught of censorship against conservatives. Rumble has established its video platform as a free speech-oriented alternative to YouTube.
In a June 27 item, Autumn Johnson giddily squealed in her headline, "He's BACK!":
Former President Donald Trump has joined YouTube alternative Rumble.

Trump's account is verified and has just one video so far, an upload of Saturday's rally in Ohio.

Several prominent conservatives have also joined Rumble. Charlie Kirk, Sean Hannity, Dan Bongino, and Donald Trump Jr. all have accounts.

YouTube suspended the former president's official YouTube channel in January.
Johnson went on to declare, "YouTube has been a long-time enemy of the former president." How does YouTube enforcing its terms of service, which every user of the platform must follow, make it an "enemy"?
Posted by Terry K. at 10:51 AM EDT
Updated: Sunday, August 1, 2021 3:38 PM EDT