WND's Mercer Slips Further Into White Nationalism
Topic: WorldNetDaily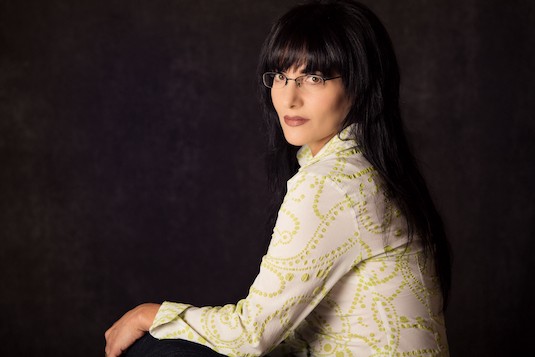 Even though its affinity for white natinalism is arguably one reason WorldNetDaily is in its current precarious financial state, it still has a toe in that fetid water.
Ilana Mercer has been dancing around the fringe of white nationalism for years, normally expressed through her nostalgia for apartheid in her native South Africa and touting an intellectual case for it (while purporting to deplore its racial aspects); she also had Peter Brimelow of the notoriously white nationalist website VDARE write the preface to her book "Into the Cannibal's Pot" and appeared at a conference with the likes of Brimelow, Jared Taylor and John Derbyshire. But Mercer has been edging closer to more blatant, if still genteel, white nationalist leanings in recent years.
Mercer's Aug. 6 column was a long complaint against the idea that there's "systemic racism" in America and portraying white people as the real victims:
Systemic racism is most certainly not "the only plausible explanation" for the lag in the fortunes of African Americans, although, as it stands, systemic racism is inferred solely from one single fact: In aggregate, African Americans trail behind whites in assorted academic and socio-economic indices and achievements.

This logical error is the central tenet of preferential treatment – affirmative action, and assorted quotas and set-aside edicts and policies.

[...]

High among corporate America's priorities is acting as a race leveler – voluntarily sniffing out deviationists and generally proceeding against and "reeducating" pay-dependent prey. Corporate America's human resources departments are in the habit of deluging employees with the racial agitprop of illiterate, if degreed, pamphleteers. The woman who wrote "White Fragility" comes to mind.

In a workplace so shot through with hatred of whites, quite foreseeable is a form of intellectual reparations, where the designated white "oppressors" labor behind the scenes, while the officially "oppressed" manage them and take credit for their intellectual output.
It says something about the circles in which she runs that this column was also published by American Renaissance, Jared Taylor's white nationalist website.
Mercer's Aug. 13 column was dedicated to detailing mostly white victims of violence perpetrated by blacks, starting with "the point-blank execution of little Cannon Hinnant (white), on Aug. 9, by Darius Sessoms (black)." As we've noted, Hinnant's death has been exploited by race-baiting right-wingers as an apparent attempt to play down the police-related deaths of black people. She went on to add that "Similar black-on-white atrocities are a daily occurrence, documented, "in moving images," by "the fearless and indefatigable journalist Colin Flaherty. If you'll recall, Flaherty had a race-baiting platform at WND for a few years.
AmRen published this column too.
On April 20, Mercer tried to argue that there was no racist intent on the part of the officer who caused the death of George Floyd, in which she danced around her true intent. She first claimed that "This is not to refute the reality of racially motivated crimes. These most certainly occur. It is only to refute the legal and ethical validity of a racist mindset in the prosecution of a crime"; by the end of her column, she had declared: "As I've argued here, racism amounts to a thought "crime." Thought crimes are the prerogative of a free people. To intellectually disembowel the left, the right must unapologetically reject the very idea of policing, purging and persecuting people for holding and expressing politically unpopular ideas."
Surprisingly, AmRen did not publish this column.
UPDATE: Mercer's "systematic racism" column was also published by something called NAEBC, or Newsroom for American and European Based Citizens, which Mercer has touted as "a young and vibrant nascent European organization, that'll be offering up fighting words against the degenerate Left, stateside and on the Continent, all in furtherance of OUR VALUES." We're guessing that NAEBC is not much into multicululturalism or non-white people as a whole.
Posted by Terry K. at 11:19 AM EDT
Updated: Monday, September 7, 2020 10:46 PM EDT