WND's Mercer Responds To Criticism With Attacks and Whitewash
Topic: WorldNetDaily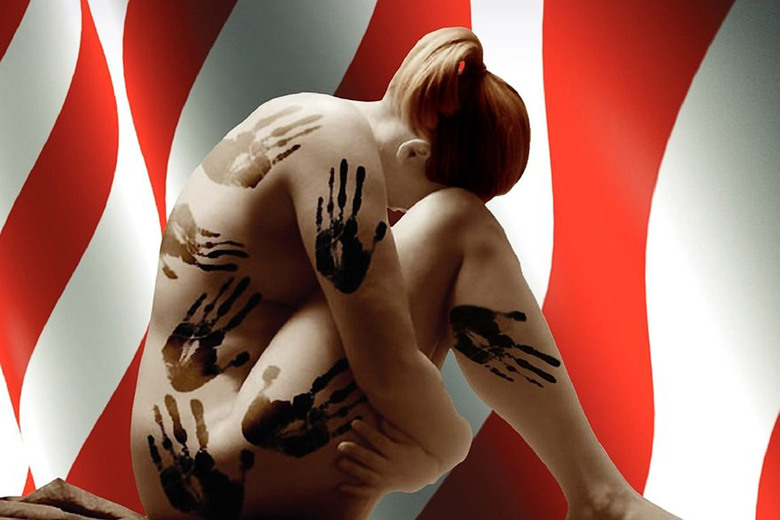 It took a few months, but Ilana Mercer spent her Nov. 8 WorldNetDaily column taking issue with a Slate item from August calling her out for being on a panel with since-departed White House speechwriter Darren Beattie. It's arguably a indictment of the weakness of her case that Mercer starts off by questioning the manhood of the Slate writer, Ben Mathis-Lilley, solely on the basis of having a hyphenated last name:
Incidentally, double-barreled surnames are largely a feminist affection. "Mathis-Lilley" happens to be male. Or, rather, an excuse for a man. Real men don't bully, berate and bitch baselessly.

That's what my many dogged, anti-Semitic, unmanly readers do.
Mercer also irrelevantly claimed her Jewish bona fides -- "I'm a Jewish, independent writer, the daughter of a scholarly, penniless rabbi. Bullies invariably target the weakest" -- despite the fact that Mathis-Lilley does not mention Jewishness or anti-Semitism anywhere in his article.
Mercer then defended her book, "Into the Cannibal's Pot" from Mathis-Lilley's headline description of it as comparing black South Africans to cannibals:
Cannibalism serves merely as metaphor in my book, "Into the Cannibal's Pot: Lessons for America from Post-Apartheid South Africa."

The origin of the title is expressly and unambiguously explained in the Introduction. "It is inspired by Ayn Rand's wise counsel against prostrating civilization to savagery." (p. 8)

The exact Rand quote is citation No. 15 in "Into the Cannibal's Pot." It comes courtesy of "Robert Mayhew (ed.), Ayn Rand Answers: The Best of Her Q&A (New York, 2005)."

Unlike Mathis-Lilley's unsourced material in Slate, "Into the Cannibal's Pot" is topped and tailed with hard evidence, and sports over 800 endnotes.

Based on the evidence presented, readers come to see "that South Africans had been tossed into the metaphorical cannibal's pot." (p. 9)

These are facts, not slander. Slander is Slate's purview.
Mercer also complained about Mathis-Lilley's description of the book's cover -- dark handprints covering a naked white woman's body -- as "insanely unsubtle" -- while also trying to wash her hands of the work: "Mathis is no wordsmith. His choice of adjectives is positively Kardashian. The cover art, of course, is the publisher's purview, not that of the author."
As has been her recent trend, Mercer then presents herself as someone who was an anti-apartheid activist back in the day:
Daddy was a noted anti-apartheid activist before it became a fashionable and safe virtue-signaling pastime. The book maligned by Slate's Mathis-Lilley as "racist" pays homage to dad (who refuses to leave his South Africa) for being "… a leader in the Promethean struggle to end apartheid. Rabbi Abraham Benzion Isaacson's fight for justice for South Africa's blacks was inspired by the advanced concept of Jewish social justice showcased in Deuteronomy and in The Prophets. …" ("Into the Cannibal's Pot," 2011, pp. 185-186.)

Mathis-Lilley is a pig of a man (with apologies to pigs, which I love and do not eat). The woman he dubs "a real piece of work, racism-wise" worked tirelessly against petty apartheid.

A couple of pathos-filled pages in "Into the Cannibal's Pot" detail how, in one single day, with nothing but determination, this "racist" broke a bit of the apartheid bureaucracy, to benefit a beloved domestic worker, Ethel, tribal name Nomasomi Khala. (pp. 70-72)

Accompanied by me, Ethel entered the Department of Home Affairs in Cape Town as a woman whose tribal marriage was unrecognized by the authorities, whose kids (in tow) were without birth certificates and whose decades of toil left her bereft of state benefits.

Ethel was not in The System. She was stateless. But not for long.

When we departed the Department, that same day, Ethel and Jim, her husband of 25 years, had had their union solemnized by a grumpy magistrate, summoned at my insistence. And the children – bless them, they had dressed to the nines for the occasion – had birth certificates.

Good people, Mathis-Lilley, act. Bad people badmouth.
Note Mercer's use of the term "petty apartheid." That tells us she appears to have no problem with the overall concept of apartheid, just its "petty" aspects. Indeed, a few months back, Mercer spent a column trying to make an intellectual case for apartheid as a response to crime and communism, pretending it could be separated from its racist aspects.
Mercer took particular offense to Mathis-Lilley's descrption of her book as making the case that "white people shouldn't support democracy in countries in which they're a minority population because they will be exterminated by nonwhite savages."
And I'm the pseudo-intellectual?

Every democratic theorist worth his salt knows that South Africa doesn't even qualify as a democracy.

The scholarly data cited in "Into the Cannibal's Pot" stipulate that a prerequisite for a classical liberal democracy is that majority and minority status should be interchangeable and fluid; that a ruling majority party should be as likely to become a minority party as the obverse.

By contrast, in South Africa, the majority and the minorities are permanent, not temporary. And voting is strictly along racial lines.

If majority and minority are perpetual or fixed, then government ceases to have a mediating or remedial function. It becomes an instrument of perpetual oppression of the minority by the majority.

That's untrammeled tyranny.
Meanwhile, what Mercer doesn't say in her column is perhaps even more important -- specifically, that she is completely silent about the context in which her name came up in reference to Beattie.
That panel on which Mercer and Beattie appeared took place at something called the H.L. Mencken Club Conference, described by CNN as a gathering of white nationalists. Indeed, also appearing at the conference were white nationalists Peter Brimelow, Jared Taylor and John Derbyshire. Mercer was listed as giving a talk on "Libertarians and the Right" and taking partin a debate called "Should The Right Be Pro-Capitalist?"
It's worth noting her that Brimelow runs a notorious white supremacist website called VDARE, and it published the preface to Mercer's "Into the Cannibal's Pot," along with a promotional blurb from Derbyshire.
We suspect VDARE would not have done that if it didn't think Mercer was making a racial argument that would appeal to its white nationalist audience.
If Mercer is the anti-apartheid activist she claims she is, why is she palling around with white nationalists like Brimelow? Perhaps because, at heart, she really isn't that.
Mercer also whined that "Duly ignored was my polite request, addressed to Slate's editors, to let me counter Mathis-Lilley's lies." In the middle of nitpicking statements, Mercer is certainly not going to concede just how close Slate got to the truth.
Posted by Terry K. at 9:03 PM EST
Updated: Monday, November 19, 2018 9:06 PM EST