MRC's Double Standard On Describing Misinformation
Topic: Media Research Center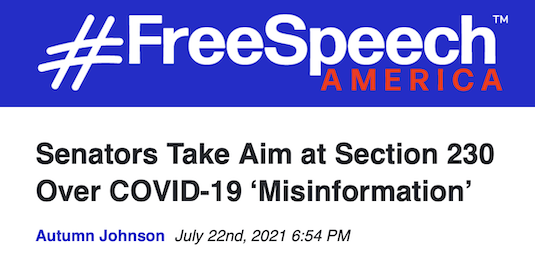 It matters how words are used. When the Media Research Center attacks someone for pushing misinformation, it does so in no uncertain terms. Let's look at some examples from the past couple months: (bold added):
But when the MRC's fellow right-wingers get caught pushing misinformation -- particularly regarding coronavirus and COVID vaccines -- it's never defined so aggressively, and it is usually put in scare quotes or accompanied by other qualifying language. Again, from the past couple months (bold added):
Apparently, in the MRC's eyes, there's an unambiguous, objective definition of what misinformation is when its political enemies do it but a fluid, subjective definition when its allies do it.
That's just another MRC double standard showing how little its word can (and should) be trusted.
Posted by Terry K. at 9:42 PM EDT