WND's Cashill Trashes George Floyd, Defends His Killer
Topic: WorldNetDaily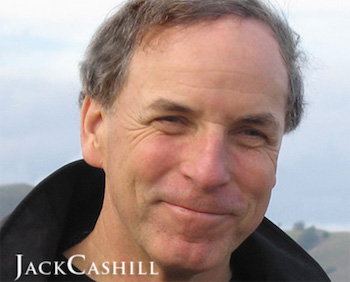 WorldNetDaily columnist Jack Cashill continues to be on the wrong side of history by deciding to defend a convicted murderer -- Derek Chauvin, the former police officer who was convicted of killing George Floyd.
Cashill started on his April 21 column by declaring: "While the clueless celebrate the possible lifetime imprisonment of a police officer whose trial was anything but fair, the leadership is bummed. Although the Derek Chauvin verdict came down on Hitler's birthday, radical honchos owe their unease to Josef Stalin." He then went on a long digression about the 1920s Sacco and Vanzetti case, then ranted that Chauvin's conviction eliminated something that liberals could have exploited:
"Guilty on all counts?" One can almost hear the more astute radicals saying in Minneapolis. "What good does Derek Chauvin do us in prison?" Even a lesser charge would have given them a license to riot.

While the angry young mill about in the streets not quite sure where to place their anger, the Democratic leadership blathers on about "systemic racism," indifferent to the fact that the left controls every system in America more influential than My Pillow.

Then too, the fact that a jury was quick to send a white police officer to prison, possibly for life, for the incidental death of a black career felon suggests that the "system" is not terribly supportive of its "racists."

As to the easily frightened right, including the more "responsible" conservative media, they exhausted their moral energy defending Dr. Seuss.
Of courrse, if Chauvin hadn't been convicted, Cashill would have anything to write about, proving there's two sides to his analogy.
In his May 5 column, Cashill found a random Texas doctor to attack the testimony of Martin Tobin, who said that Chauvin's knee on Floyd's neck is what killed Floyd. The supposed real cause of Floyd's death, according to Cashill's doc, John Dunn -- who claims in Cashill's words to have "followed the case from the beginning, studied the videos and reviewed the autopsy report." -- was "cardiac arrhythmia during an episode of excited delirium" brought on by the drugs in Floyd's system. Cashill went on to huff:
If Dunn is right, the State of Minnesota convicted an innocent man of murder in the second degree. Without the asphyxia diagnosis, there is no murder case against Chauvin and his fellow officers.

Tobin did, however, put on a good show. To sell asphyxia as the cause of death, he had to. His assignment was made all the more difficult since the one man to examine Floyd's body, Hennepin County Medical Examiner Dr. Andrew Baker, failed to notice any signs of asphyxia.

[...]

Tobin and the other physicians who testified for the State, Dunn argues, "are a classic example of science hijacked by politics – kind of like COVID, climate scares, the social sciences, most professional scientific work."

Dunn adds, "Politics dominates everything and that means racial politics for sure."
Cashill went on to trash Floyd -- not unlike the way he continually trashed Trayvon Martin, the black teenager killed by George Zimmerman -- in his May 19 column:
By canonizing Floyd and crucifying the Minneapolis cops, the world's woke have not just justified the epic destruction that followed in the wake of Floyd's demise. They have sanctified it.

The word "sanctify" barely does justice to the grotesque memorial pageantry surrounding Floyd's death. "We are all a part of George Floyd's legacy," gushed Vice President Kamala Harris, "and our job now is to honor it and to honor him."

House Speaker Nancy Pelosi stopped just shy of comparing the chronic felon to Jesus Christ. "Thank you, George Floyd, for sacrificing your life for justice," said Pelosi. "For being there to call out to your mom. How heartbreaking was that? And because of you … your name will always be synonymous with justice."

Up until May 25, 2020, Floyd's name was synonymous, at least in Minneapolis, not with justice, but with addiction and recidivism. In a sympathetic article on Floyd, the Washington Post conceded that he "was stopped by police or charged at least 19 times in his adult life."
Cashill wenty on to be annoyed that President Biden likened Floyd's death to the assassination of Martin Luther King:
"It was a murder in the full light of day," said President Biden of Floyd's death in a formal comment every word of which was a lie, "and it ripped the blinders off for the whole world to see the systemic racism … that is a stain [sic] our nation's soul."

Sorry about the demotion, Dr. King, if only we had some video.
Cashill does love to take the side of white men who kill black men.
Posted by Terry K. at 12:17 AM EDT
Updated: Wednesday, June 9, 2021 6:02 PM EDT