WND Gay-Basher Bashes Neflix For Being Too Gay
Topic: WorldNetDaily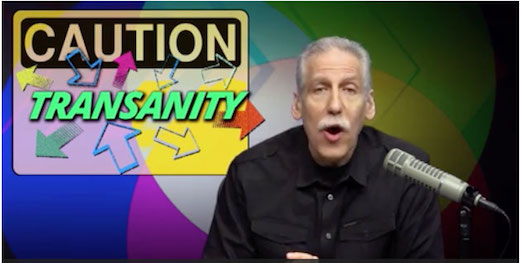 Michael Brown -- who likes to pretend he has sympathy for the LGBT community but engages in rampant bashing of them anyway -- served up another entry in that genre with his July 26 column. It starts off by noting that Netflix sent a cease-and-desist order to the organizers of the straight-pride parade that used its logo to falsely portray it as a sponsor. That quickly led to Brown ranting about how there are too many non-heterosexuals on Netflix:
Personally, I have no interest in the Straight Pride parade, and none of my pro-family colleagues are involved with it.

That being said, it is clear that Netflix is the bully here. And it is even clearer that Netflix is proudly queer.

[...]

But it's not just the Netflix legal team which is openly queer. The company as a whole has been blazing an openly queer path for years.

There is not only a plethora of gay-themed movies on Netflix, but a 2018 article pointed to "30 Netflix original shows with LGBT characters."

Yes, " Netflix has quite the history with LGBT representation, with two of their earliest shows ('House of Cards' and 'Orange Is the New Black') featuring queer leads. The company hasn't shied away from these characters since, with LGBT characters appearing in the main casts of shows like 'Sense8' and 'One Day at a Time,' to name a few. Dramas, comedies, thrillers – whatever the genre, Netflix has featured an LGBT character in it."

In keeping with this emphasis, now that "The Designated Survivor" is a Netflix production, it not only introduced the F- word to the show. But by the third episode, it focused on "transgender rights."

And last year, Netflix released "Super Drags," an "adult animated series" in which "three gay co-workers lead double lives as drag queen superheroes, saving the LGBTQ community from evil nemeses." How delightful.

So Netflix, yes, we hear you loud and clear. You are here and you are queer. Quite so.

(Christian families looking for a very wholesome alternative might want to consider Pure Flix.)
That kind of gay-bashing is about par for the course from Brown.
Posted by Terry K. at 12:15 AM EDT