An Exhibition of Conservative Paranoia
Exhibit 75: Your One-Stop Pro-Trump Talking Points Shop
CNSNews.com loves to publish multiple articles pushing the same exact talking point du jour -- sometimes on the same day.
By Terry Krepel
Posted 3/5/2020
---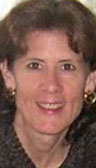 Susan Jones
CNSNews.com is so slavishly devoted to the pro-Trump narrative on impeachment that it's just lazily rehashing the same Republican talking points.

For instance, an Oct. 31 article by Melanie Arter is headlined "McCarthy: This Is an Attempt to Undo the Last Election and Influence the Next One" and states:
House Minority Leader Kevin McCarthy (R-Calif.) said Thursday the impeachment is not just an attempt to undo the last election, it is an attempt to influence the next one as well.

Speaking on the House floor, McCarthy said "elections have consequences" and Americans "used their vote to choose who will work for them."

[...]

"It is about the integrity of our electoral process. Democrats are trying to impeach the president, because they are scared they cannot defeat him at the ballot box. That's not my words. That's the words of my colleagues from the other side of the aisle that has offered impeachment three different times," McCarthy said.

"This impeachment is not only an attempt to undo the last election, it is an attempt to influence the next one as well. This is not what Democrats promised when they entered the majority 11 months ago," he said.
Then, on Nov. 4, Susan Jones wrote an article headlined "McCarthy: Democrats Trying to Change Outcome of 2016 Election and Influence the Next One," stating:
The Democrats' impeachment inquiry is a partisan effort to undo the last presidential election and influence the one coming up, House Minority Leader Kevin McCarthy (R-Calif.) told CBS's "Face the Nation" on Sunday.

"Never in our history have we ever moved through with what's such a partisan impeachment movement. This is unheard of," McCarthy said.

"And what they're trying to do -- remember, what is today? November 3. We are exactly one year away from Americans going to the polls to vote for the president. They're trying to change the outcome of 2016 and influence the next one."
That's right: CNS devoted two articles five days apart to pushing the same exact talking point by the exact same Republican politician, albeit in two different places.
That's some serious dedication to pushing a narrative. Or is it just that CNS editors don't actually read the website they work for before posting stories to it? It's hard to say, because a month later CNS did it again.
In a Dec. 12 article under the headline "Sen. Lindsey Graham: 'I Don't Need Any Witnesses at All – I Am Ready to Go'," Arter wrote:
Senate Judiciary Committee Chairman Lindsey Graham (R-S.C.) told Fox News on Thursday that he's eager to get the Senate impeachment trial under way, and he doesn't need any witnesses to do it.

"What I would imagine would happen, what I would like to see happen for this thing to get over as soon as possible. I don't want to give it any legitimacy, because it's a crock. I trusted Mueller to look at all things trump and Russia. He did for two years and took no action," Graham said in an interview with "America's Newsroom."
Then, on Dec. 16, under the headline Sen. Graham: 'I Don't Need Any Witnesses'," Jones wrote:
Sen. Lindsey Graham (R-S.C.) says it's best for the country to make quick work of the Senate impeachment trial.

"I am -- clearly made up my mind. I'm not trying to hide the fact that I have disdain for the accusations and the process. So I don't need any witnesses. The president can make a request to call witnesses. They can make a request or call Mike Pence and Pompeo and Joe Biden and Hunter Biden.

"I am ready to vote on the underlying articles. I don't really need to hear a lot of witnesses."
So dedicated is CNS to pushing the Republicans' pro-Trump, anti-impeachment narrative that it once again devoted two articles four days apart to repeating the exact same talking point.
While there's usually a few days between those articles parroting each other, it moved to beat that by running both parroting articles on the same day.
Jones wrote in a Dec. 23 article headlined "Sen. Graham: 'I Want to Know How Far Up the Chain' the Trump-Russia Investigation Went":
"The Horowitz report is the first step in a long journey regarding FISA abuse," Sen. Lindsey Graham (R-S.C.), the chairman of the Senate Judiciary Committee, told "Sunday Morning Futures."

[...]

Yes, there's two questions I want to ask these people. When you signed the warrant application, how much time did you spend trying to figure out if it was actually true? And how far up the chain did this go?

Did President Obama know about the counterintelligence surveillance of the Trump campaign? Did Vice President Biden know? How much information was provided to Susan Rice? I want to know how far up the chain the investigation went. I want to know why so many people could sign a warrant application so flawed.
"Up the chain" was clearly the Republican talking point of the day, and CNS apparently received marching orders to hammer it. Literally just 18 minutes later, Jones wrote another article headlined "Sen. Cruz on FBI Abuse: 'How High Up the Chain Did This Go?'"
"One of the worst legacies of the Obama administration is the corruption of law enforcement and the intelligence community," Sen. Ted Cruz (R-Texas) told "Sunday Morning Futures."

He was talking about the Justice Department inspector-general report, which detailed 17 serious misrepresentations the FBI and the Justice Department made to the FISA court to get a warrant to spy on Trump campaign volunteer Carter Page.

[...]

And, by the way, the big unanswered question is, how high up the chain did this go? We know that the deputy director of the FBI, McCabe, was read in and authorized this. We know the director of the FBI, James Comey, was read in and authorized this.
CNS even promoted the articles next to each other on its front page, as if getting "up the chain" in the minds of its readers was the only (mandated?) goal.

CNS did it again on Jan. 8, though on a non-impeachment-related story. First, under the headline "Trump: 'Iran Went on a Terror Spree Funded by the Money From the Deal' With Obama," Jones uncritically transcribed how President Trump "recounted some of Iran's bad behavior, noting that its "hostilities substantially increased after the foolish Iran nuclear deal was signed in 2013, and they were given $150 billion -- not to mention $1.8 billion in cash," quoting Trump as claiming that "Iran went on a terror spree funded by the money from the deal and created hell in Yemen, Syria, Lebanon, Afghanistan, and Iraq. The missiles fired last night at us and our allies were paid for with the funds made available by the last administration."

The same day, under the headline "Sen. Cruz: Obama Administration Paid for the Missiles Fired at U.S. Bases Tuesday Night," Jones also uncritically transcribed Republican Sen. Ted Cruz saying that "In a very real sense, the missiles that we saw fired on U.S. servicemen and women tonight (Tuesday night in Iraq) were paid for by the billions that the Obama administration flooded the ayatollah with. And if history teaches anything, it's don't give billions of dollars to people who hate you and want to kill you."

In fact, that talking point lacks substantiation at best and is false at worst. There's no way to know if those missiles were paid for by money returned to Iran under the nuclear deal, and even if there was, it's not likely the money was used for that purpose because Iran had a missile program for years before the nuclear deal was signed.

When House Leader Nancy Pelosi signed the articles of impeachment against Trump for delivery to the Senate, Republicans worked up some outrage because she used commemorative pens to do so -- even though commemorative pens are a Washington staple for signing legislation and other important documents. (Senators got commemorative pens at President Clinton's impeachment trial, which seemed to have gone unnoticed by Republicans.)

But such outrage must be manufactured, and CNS was all to happy to manufacture it with a pair of Jan. 16 articles. At 11:27 a.m., Arter wrote under the headline "Conway: Pelosi Celebrating with Fist Bumps, High Fives and 'Commemorative Pens'":
While the Democrats are gearing up to send the articles of impeachment to the Senate and celebrating the president's impeachment, President Donald Trump is talking about the trade deal with China and the Dow Jones Average hitting 20,000 for the first time in history, Kellyanne Conway, counselor to the president, told Fox News on Thursday.

"The president is still talking about the monumental trade deal with China yesterday. The Dow Jones getting past 20,000, and making history in that way. Yesterday indeed was historic, but for a different reason than Pelosi's fist bumps and high fives and commemorative pens. They acted like a bunch of southpaws getting major league baseball contracts," Conway said in an interview with "America's Newsroom."
A mere six minutes later, at 11:33 a.m., Craig Bannister deliver a blog post under the headline "McConnell: Pelosi Handed Out 'Golden Pens on Silver Platters, Souvenir to Celebrate' Impeachment":
"The House's hour is over," Senate Majority Leader Mitch McConnell declared Thursday in a floor speech slamming Democrats for putting on a "partisan performance" celebrating the signing of articles of impeachment by handing out souvenirs and posing for smiling photos.

In a contrived signing ceremony Wednesday, House Speaker Nancy Pelosi (D-Calif.) signed the articles of impeachment, one letter at a time, using golden pens delivered to her on a silver platter – which she handed out as souvenirs, McConnell said:

[...]

In all, Pelosi gave out more than two dozen pens she used to sign the articles of impeachment.
Neither Arter nor Bannister mentioned the relevant fact that there were commemorative pens at Clinton's impeachment.
But then, reporting facts isn't exactly CNS' prime directive right now; promoting pro-Trump talking points is. Same-day service on recycled GOP talking points appears to be about all that CNS is good for these days.
That's not how a news organization works -- that's how a propaganda operation works.
The latest from