MRC Mad That Whoopi Goldberg's Veracity Not Treated The Same As Trump's
Topic: Media Research Center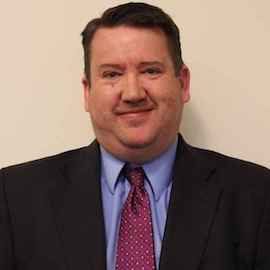 Media Research Center bigwig Tim Graham's current schtick is to "fact-check the fact-checkers" -- which mostly comes down to complaining that President Trump is being fact-checked at all. Graham whines again in a May 3 post:
Can you say "coup" nowadays? It was fun to recall this week that liberal TV news stars like Dan Rather described the impeachment trial of President Clinton that "this is in fact a kind of effort at a quote, 'coup'?" Some liberals like Whoopi Goldberg on The View are using it right now for Bill Barr: "When the top law man in the country can't give you a straight answer, it makes me uncomfortable. It feels coup-y. Like, it's like a coup of some sort."

But when Donald Trump uses this rhetoric, PolitiFact ranks it as "Pants On Fire."
Yes, Graham is demanding that a talk-show host be held to the same factual standards as the president of the United States.
On May 23, Graham was similarly mad that Trump's overheated Biden-bashing rhetoric was called out:
The liberals at PolitiFact are so touchy about President Trump mocking Democrats that they slap a "Mostly False" on things that just make them angry. Take this statement: "Don't forget Biden deserted you. He's not from Pennsylvania. I guess he was born here, but he left you, folks."

PolitiFact admits Biden hasn't lived in Scranton since 1953...that's 66 years ago. But it's "false" because you can't "desert" a state when your family moves to another state when you're in grade school. So they're basing a "fact check" on not liking the word "deserted." Obviously, Biden could have returned to reside in Pennsylvania when he became an adult, but he never did.

[...]

Jacobson made a brief reference to the fact that Biden's longtime home state of Delaware has no television stations, so Biden needs to get on the air in Philadelphia. And it's easier to project "blue collar-aligned roots" by tying yourself to Scranton. It's also an obvious political move since Pennyslvania is a much bigger player in a presidential election. Mocking any of that as electioneering? Well, that's "Mostly False," according to Democrats who work as "fact checkers."

PolitiFact concluded: "The statement contains an element of truth but ignores critical facts that would give a different impression. We rate the statement Mostly False."

That's classic subjective Fact Checker-speak. They object to Republicans ignoring facts that would leave a positive "impression."
And Graham is invoking classic subjective anti-fact-checker speak because he's angry that Trump is being put into context -- something he selectively cares about.
Posted by Terry K. at 8:43 PM EDT