AIM Not Accepting That Trump Wasn't Completely Exonerated
Topic: Accuracy in Media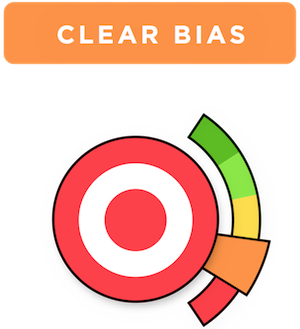 In a March 26 Accuracy in Media post, Brian McNicoll responded to a Washington Post news quiz about the Mueller investigation with the usual pro-Trump talking points. And, like Trump, McNicoll couldn't accept the fact that even Attorney General William Barr's summary concluded that Trump was not exonerated on the question of obstruction:
To the question: "Did Mueller conclude that Trump obstructed justice?" the reply was "Right, but it's also a bit more complicated …"

To the question: "Did Mueller conclude that Trump DID NOT obstruct justice?" the response was: "Though Trump tweeted 'Total EXONERATION' following the release, Mueller did not come to a conclusion on the question and Barr's summary of Mueller's report said it 'did not exonerate' Trump. Citing 'the public interest in the matter,' Barr said he planned to release more of Mueller's full report, though significant portions may be missing."

It then supplied a quote from Barr's summary: "While this report does not conclude that the President committed a crime, it also does not exonerate him."

It never mentions that Barr and Deputy Attorney General Rod Rosenstein concluded Trump did not obstruct justice and would not be charged, or that they were likely on sound legal footing.
McNicoll also complained that the news quiz pointed out that Trump-connected individuals have been found guilty of crimes in the Mueller investigation, grumbing that "none of the crimes for which they were found guilty involved Trump or collusion or obstruction." In fact, at least one was: Michael Flynn pleaded guilty to lying to the FBI about his communications with Russian ambassador Sergey Kislyak during the presidential transition after Trump named him national security adviser.
McNicoll also involed a right-wing conspiracy theory that the Post claimed "without evidence" that "Flynn pleaded guilty to lying about conversations with Russians – although it doesn't mention even the FBI now doubts he is guilty." But as we've noted, Flynn was being investigated on numrous other charges of making false statements, and in his plea agreement, Flynn pledged to cooperate with Mueller in exchange for the rest of the charges against him being dropped.
Posted by Terry K. at 10:25 PM EDT