AIM Stop Talking About The Mueller Report!
Topic: Accuracy in Media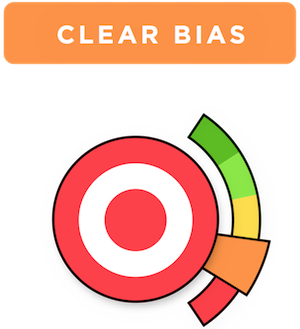 Accuracy in Media really, really wants to move on from the Mueller report, if an anonymously written May 30 post (credited only to "AIM Staff") is any indication:
With special counsel Robert Mueller holding a press conference Wednesday to discuss the infamous Mueller Report, expect to see the mainstream media obsessing over every single word Mueller said.

Expect lots of news stories that ignore the facts – especially that after almost two years of investigating, Mueller found no collusion on the part of the President – and instead misrepresented the facts in order to fit their own narrative.

Never mind that the Mueller Report makes it clear there was no collusion. Never mind that Mueller had almost two years to find something and found nothing. Never mind that the Department of Justice has determined this matter has been thoroughly investigated and is now considered closed.

The media will use this press conference as an excuse to write another series of articles calling into question the investigation – the same investigation they championed when they thought it would hurt President Donald Trump.

While the national media continues to obsess over Mueller, most are ignoring the real news of the day, including a new poll from Monmouth University showing that public support for tariffs and the trade war are waning.

[...]

Trump's talk on trade helped him win some of those Midwest states in 2016 like Pennsylvania, Ohio and Gordon's home state of Wisconsin. But with these new numbers coming out, the Trump campaign will likely be reconsidering whether that same message will work again in 2020.
So AIM wants us to stop focusing on one Trump mess (no, AIM, Mueller never said there was "no collusion," just that it didn't rise to a level of criminality -- even conservative Fox News anchor Bret Baier agrees) and focus on a new Trump mess? Got it.
Posted by Terry K. at 8:10 PM EDT