Newsmax's Kessler Keeps Shilling For Trump
Topic: Newsmax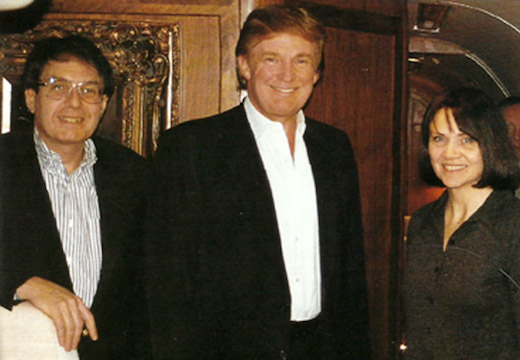 In April, Trump-fluffing author Ronald Kessler wrote for Newsmax a defense of President Trump over Robert Mueller's investigation, insisting (falsely) that Trump really didn't mean it when he said "the Russia thing" prompted him to fire then-FBI director James Comey. Kessler took another crack at it in his May 30 column, raging at Mueller:
With his confusing, contradictory, and ever-changing comments about the results of his investigation of President Trump, Special Counsel Robert Mueller made a mockery of the criminal justice system.

In that system, there is no place for concluding that the subject of an investigation is not criminally charged but is not exonerated. To say, "If we had confidence that the president clearly did not commit a crime, we would have said so" makes as much sense as saying, "The moon could be made of blue cheese, we just don't know."
In fact, Mueller very clearly explained that because of the Justice Department's policy against indicting a sitting president, he did not consider whether the evidence rose to a crime but pointed out that the evidence was not exculpatory.
Most of the rest of Kessler's column is devoted to rehashing his bogus insistence that the "counterintelligence investigation that specifically targeted Trump after he fired James Comey as FBI director was based on false pretenses," complaining that "by unfairly impugning President Trump, Mueller ended his otherwise sterling career with a travesty while ignoring an abuse of the FBI's authority the likes of which we have not seen since the Hoover days." A bigger travesty than Kessler starting out as a journalist and ending up a right-wing, pro-Trump shill?
Posted by Terry K. at 9:28 PM EDT