WND's Cashill Sees Secret Message In Choice For Trump Rally Site
Topic: WorldNetDaily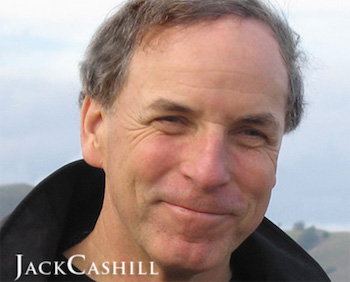 One of WorldNetDaily columnist Jack Cashill's favorite conspiracies is the one surrounding the crash of TWA Flight 800 in 1996. Despite the conclusion of an extensive investigation that the likely cause was a short circuit that caused a fuel tank to explode, Cashill has clung to the idea that it was shot down by a missile.
Cashill got to rehash that conspiracy theory yet again in his May 22 column, with the added hook of a new conspiracy theory: that the choice of location for a rally by President Trump sent a secret message to conspiacy-mongers like him:
On Monday, President Donald Trump held a rally in Montoursville, Pennsylvania.

Not many people have heard of Montoursville, a pleasant little town of fewer than 5,000 people. But those who have include the CIA analysts, FBI honchos and Clinton White House operatives who orchestrated the cover-up of the TWA 800 crash.

On July 17, 1996, the ill-fated 747 was shot down off the coast of Long Island, almost surely by accident, killing all 230 people on board.

Among the dead were 16 French-club students from Montoursville High School and five of their chaperones. I have been to Montoursville and spoken with people who lost their children. They are still waiting for answers.

Many people are waiting for answers, including the hundreds of TWA veterans with whom I have spoken, most recently at a heavily attended LAX event led by retired TWA Capt. Al Francis.

The TWA vets lost 53 of their colleagues on board that plane. If there is one among them who buys the government line that a rogue spark blew up the center fuel tank, I have not met him or her.

A question I have heard often, and I suspect Capt. Francis has too, is whether President Trump can or will reopen the investigation, there being no riper example of deep state treachery than the TWA 800 investigation.

I am not optimistic, but Monday's rally gave me a glimmer of hope. In the special congressional election held the following day, Republican Fred Keller did not need the president's help: he won by a greater than 2-to-1 margin.

Presuming that the election inspired the trip, the obvious site of the rally should have been the nearby and much larger Williamsport, the county seat and celebrated home of the Little League World Series.

Indeed, there are many towns in Pennsylvania's 12th district larger than Montoursville. But the president chose Montoursville.
Cashill then served up a lengthy list of bullet points of "what Trump's people need to know" about the crash of TWA 800. He rehashed that, plus another discredited claim: that Clinton Justice Department official Jamie Gorelick created the "wall" that kept law enforcement and intelligence agencies from sharing information, which became an issue after 9/11. As we documented at the time, when Gorelick later became a member of the commission looking into the 9/11 attacks, that "wall" was erected in the late 1970s, and the George W. Bush administration's Justice Department reaffirmed it shortly before 9/11, well after Gorelick left government service.
Cashill ominously concluded: "Those responsible for the cover-up had to sleep just a wee bit uneasily Monday night. They know what 'Montoursville' means. Here's hoping the president does too." Meanwhile, Cashill -- who a few months ago lost his wingnut-welfare job at the Sentinel, a "news" operation run by a right-wing think tank in Kansas -- sleeps the sleep of the aggressively unashamed.
Posted by Terry K. at 12:08 AM EDT