At CNS, Stenography Marches On
CNSNews.com writers continue to refuse to fact-check President Trump and administration officials when they get things wrong -- it just reprints those false statements without comment.
By Terry Krepel
Posted 5/1/2019
---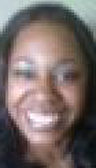 Melanie Arter
CNSNews.com is so dedicated to pro-Trump stenography that it doesn't even call out false claims when President Trump or a member of his administration publicly state them. That pattern hasn't changed over the past several months.

For instance, Jonathan Mizrahi let a Trump White House falsehood go unchallenged in an Aug. 1 article:
In a press briefing on Wednesday, White House Press Secretary Sarah Huckabee Sanders said that, "while we certainly support freedom of the press, we also support freedom of speech, and we think that those things go hand in hand."

On Tuesday night, CNN reporter Jim Acosta was heckled by Trump supporters at the president's rally in Tampa Bay, Fla., chanting things such as "fake news" and "CNN sucks."

"When it comes to the media, the president does think that the media holds a responsibility," Sanders said in response to a question about the treatment of Acosta. "We fully support a free press, but there also comes a high level of responsibility with that."

Sanders continued to explain that the media has reported classified information that has been harmful to the United States on numerous occasions, citing an instance when it was reported that the United States was able to listen to Osama bin Laden's satellite phone in the late 90's, reporting that ultimately caused the loss of valuable intelligence.
In fact, as the Washington Post explained, the claim that the U.S. was monitoring bin Laden's satellite phone had been reported in the media as early as 1996 -- well before a 1998 Washington Times article that Sanders and others have blamed as the "leak" that purportedly stopped bin Laden's use of his satellite phone -- meaning the information was already in the public domain. Needless to say, (Sanders did not mention that the "the media" she's attacking over this supposed leak is a right-leaning newspaper.) It's more likely that bin Laden stopped using the phone as a reaction to a 1998 U.S. cruise missile attack on his training camps.
Meanwhile, over at the Washington Times, highly biased pro-Trump writer Ronald Kessler offered his own spin, blaming a Washington Post story that ran four days before the Times story did and citing anonymous "CIA officials" as supporting the claim that the article caused bin Laden to stop using his satellite phone. Kessler didn't specifically contradict any of the claims the Post made, instead insisting that Sanders' claim was "accurate."
Melanie Arter -- a leader in pro-Trump stenography at CNS -- did so again in a Sept. 21 article recounting a speech given by then-Attorney General Jeff Sessions in which he "blamed the spike in murders in Chicago on the Obama administration's consent decree, which called for police reforms in response to police harassment and brutality claims." Arter uncritically recounted how "Sessions explained that the consent decree resulted in more violent crime, the victims of which were mostly African-American and Latino. It also required police officers to fill out lengthy paperwork and submit it to the American Civil Liberties Union, a former judge, and a public database for everyone they stopped" and copy-and-pasted from his speech:
John's predecessor as United States Attorney, Zachary Fardon, said in an open letter to the City that the ACLU agreement "[told] cops if you go talk to those kids on the corner, you're going to have to take 40 minutes to fill out a form, and you're going to have to give them a receipt with your badge number on it. And he noted that as a result, by January 2016, 'the city was on fire' because 'the rule of law, law enforcement, had been delegitimized.
But Fardon responded in an op-ed that Sessions selectively quoted from his open letter and ignored other reasons than the consent decree that Chicago crime was on the upswing:
Last year, when I resigned as U.S. attorney in Chicago, I issued an open letter in which I cited the ACLU deal as a contributor to the drag on officer stops in 2016. I named other extraordinary events, including the release of the Laquan McDonald video, the firing of CPD's police chief and the launch of a DOJ civil rights investigation of CPD, all of which occurred in the last six weeks of 2015, as contributors as well.

Last month, in a speech in Palatine, Ill., Sessions quoted from my letter, which he called "honest and important." He referenced only the ACLU portion of the letter and used that to support his theme that such agreements hamper police and inflame violence.

If Sessions had read the rest of my letter, he would know that my No. 1 recommendation to curb violent crime in Chicago was that we get a broad federal consent decree for CPD — one that goes well beyond addressing "stop and frisk" and guarantees Chicago police officers the training, supervision, equipment and support they need to succeed.

[...]

Law enforcement is not the entire solution, but it's a big part. A consent decree will give our cops support, training and the credibility they need to engage in effective and constitutional policing. A consent decree will give our South and West side citizens greater trust in our officers and institutions, and greater safety in their neighborhoods.

If Sessions spent more time in violence-afflicted neighborhoods, he would know that we still have kids who are growing up more afraid of police than of gangs. When that changes, we mark the beginning of a new Chicago. Sessions is wrong about the CPD consent decree. Those who know and love this great city must hold true.
Arter also uncritically copy-and-pasted from Sessions' speech: "One of the most tragic examples is Baltimore. After the death of Freddie Gray, violence and riots followed. City leadership signed a consent decree with the ACLU. The results were the same as in Chicago." In fact, the Baltimore consent decree did not involve the ACLU, and it was approved two months after Sessions was confirmed as attorney general.

Sessions also insisted that "rape more than tripled" in Baltimore after the consent decree. In fact, while reported rapes increased, they did not triple, and at least some of the increase can be attributed to the FBI changing the definition of rape to be more expansive.

Arter struck again in a Dec. 18 article, in which she uncritically relayed White House press secretary Sarah Huckabee Sanders' claim that "the FBI 'broke standard protocol in the way that they came in an ambushed' former national security adviser Michael Flynn despite Flynn telling a federal judge Tuesday he knew it was illegal to lie to the FBI."

Later in the article, Arter embraced Sanders' rhetoric in referencing "the day that the FBI ambushed Flynn."

In fact, as actual news organizations have pointed out, Flynn's own lawyers have stated that Flynn was not entrapped or "ambushed" in the FBI interview.

Regarding Sanders' claim that the FBI "broke standard protocol" in interviewing Flynn they way it did by contacting him directly instead of going through the White House counsel' office, which happened "because James Comey told us that" -- Arter let that bogus claim stand without correction as well. As another actual news organization reported, Comey never said it was a break in protocol or even required to go through the White House first, and that if any failure to use proper channels occurred, it was by the White House, not the FBI.

Arter also uncritically repeated Sanders' assertion that "the FBI broke standard protocol in the way that they came in and ambushed General Flynn, and in the way that they questioned him, and in the way that they encouraged him not to have White House Counsel's Office present" -- neither of which Comey ever claimed happened.

Arter went into stenography mode once more for another member of the Trump administration in a Jan. 29 article:
National Economic Council Director Larry Kudlow said Monday that the economy is "very strong" despite the government shutdown and that no "permanent damage" was done.

"I still think the economy is very strong. I know there are some disagreements, sut I think, as the numbers shake out, the Commerce Department is reopening, we're going to get a GDP report probably next week, we'll get a jobs report this Friday. So that'll work out," he said.

"Based on things we've talked about here -- unemployment claims, low; industrial production, strong; business investment, strong; holiday sales, very strong -- I still think we're on a three percent trend line growth rate, and I'm proud of that. I think that the program of lower tax rates, and regulatory rollback, and opening up energy and so forth is working and is continuing to work," Kudlow said, adding that he thinks the optimists "are going to be right."
Arter is certainly not going to mention -- and she doesn't -- Kudlow's long history of terrible economic predictions, even though it's newsworthy regarding his veracity as an economic adviser. Yet Arter lets Kudlow attack without challenge the economic reports of the Congressional Budget Office, even though he's frequently wrong in his CBO-bashing. (Though Kudlow has no problem with CBO numbers that align with his political agenda.)
This is what happens when pushing a political agenda becomes more important than reporting the news.
Pro-Trump spin after leak
Not only does CNS serve as an echo chamber to support President Trump's pronouncements, it's also a source of kneejerk defenses of the president.
A good example of this is a Feb. 4 article by Susan Jones, who's so offended that somebody released Trump's private schedule -- which includes copious amounts of "executive time" -- that she turns it from a "news" item to an opinion piece defending Trump and attacking the leaker:
In another apparent attempt to undermine the Trump presidency, someone described as "a White House source" has leaked "nearly every day of President Trump's private schedule for the past 3 months to Axios' Alexi McCammond," Axios reported on Sunday.

The website published those daily schedules, which show that Trump "has spent around 60% of his scheduled time over the past 3 months in unstructured 'Executive Time.'"

The leak allowed cable news shows such as MSNBC's "Morning Joe" to "report" that "Barack Obama worked around the clock compared to Donald Trump."

According to host Joe Scarborough on Monday, "There are seniors playing shuffle board in Boca retirement communities who work more than the president of the United States right now."

[...]

This is not the first time someone in the Trump administration has tried to undermine the president.

We still do not know which "unnamed Trump administration official" wrote a New York Times op-ed last September, describing the president as "impetuous, adversarial, petty and ineffective." The editorial said insiders were "working diligently from within to frustrate parts of his agenda and his worst inclinations."

The leak to Axios may be part of that effort.
Jones also uncritically quoted borderline ludicrous (not to mention unsupported) statements by Trump aides: White House press secretary Sarah Huckabee Sanders' assertion that Trump is "the most productive President in modern history, and Trump personal secretary Madeleine Westerhout's insistence that "This POTUS is working harder for the American people than anyone in recent history."
The article also included a picture of "President Donald Trump at work in the Oval Office."
Levin gets a pass too
Trump White House officials aren't the only people whose falsehoods and misleading claims CNSNews.com lets stand without challenge or fact-checking. Mark Levin -- whom CNS promoted in more than 135 articles last year year -- gets the non-treatment in an Aug. 10 blog post by Michael Morris:
On his nationally syndicated radio talk show Thursday, host Mark Levin said that if the Israeli government had their own Special Counsel, a Robert Mueller, they could've indicted then President Barack Obama and then Secretary of State John Kerry for election meddling.

"Now if the Israeli prosecutors had, or the Israeli government had, a Robert Mueller, I suppose they could've indicted Obama and John Kerry and a whole load of Obama officials for interfering with their election," stated Mark Levin. "Would anybody have had a problem with that?"

Levin's comments came in response to a report from The Washington Times detailing the Obama administrations meddling in the Israeli election.
In fact, as ConWebWatch documented when WorldNetDaily made the same charge, the Obama administration did not "interfere" in the 2015 Israeli presidential election. The State Department gave the Israeli group OneVoice $350,000 to promote peace efforts between Israel and Palestine; the infrastructure that money helped build was later used by the group during the election to criticize right-wing President Benjamin Netanyahu. Investigations found no wrongdoing -- no grant money was ever spent in the election, OneVoice complied with the the terms of the grant, and there was no limitation on post-grant uses of the resources. Nobody has ever proven that Obama gave the money to the group for the specific purpose of influencing the election, which is what Levin is alleging.
But, like the White House press office, Levin has a special relationship with CNS and its Media Research Center parent, so fact-checking his work is optional and likely discouraged.
The latest from