How WND's Anti-Gay Activists Handled the Orlando Massacre
Topic: WorldNetDaily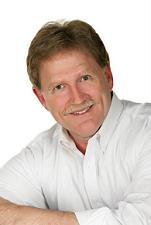 The most prominent of WorldNetDaily's unsurprisingly large stable of anti-gay activists had to walk a fine line following the Orlando massacre: expressing sympathy for the mostly gay victims without appearing to contradict the longtime revulsion for gays that has sustained their careers.
Carl Gallups -- who has declared that homosexuality is "one of the most dangerous sexual lifestyles on the planet" and said parents should remove their children from public schools that offer "gay history classes," as well as asserting that the United States "is inviting end of days judgment upon itself" as it "celebrates, promotes, and legalizes homosexual marriage" -- was first up. In an unbylined June 14 article, Gallups strenuously tried to decouple the harsh anti-gay rhetoric of right-wing Christians like himself from any act of violence against gays:
"I am not a hater of people, and I don't think other Christians are as well," he said. "Speaking for myself, I have dedicated 40 years of my adult life to serving and ministering to the deep needs of people, of all races, sexual preferences and religious preferences.

"My general platform of operation has always been to do my best to speak the truth in love, even if the truth of a matter is a tough truth to deal with. This is the biblical model. And, it is the biblical mandate for God's people. It is 'what Jesus would do' (and did, in fact, demonstrate)."

[...]

Gallups condemned the suggestion opposing what he called "the unbiblical and radical gay agenda" means opposing the dignity and equality of homosexuals.

"My place, and the place of all Christians witnessing their faith, is to lovingly tell them the truth of God's Word and to hold out the offer of new life, new beginnings, and spiritual and emotional healing – in Jesus Christ," the pastor said. "I would venture to guess that hardly a soul reading this post does not have a dear friend, co-worker, family member, or loved one that is not 'gay.' We don't 'wish' for their punishment. To even think that way conjures up images of ISIS pushing gays off the top of buildings.

"I grieve. I grieve because their families and friends are suffering horribly. I grieve for our nation – because we are under attack – spiritually and physically."
Wel, actually, if you are calling gays "dangerous" and are trying to censor attempts to tell their history, as Gallups is, you are, in fact, opposing the dignity and equality of gays.
(Gallups has also promoted the idea that the Sandy Hook massacre is a hoax, which makes one wonder if he'll go truther on the Orlando massacre eventually.)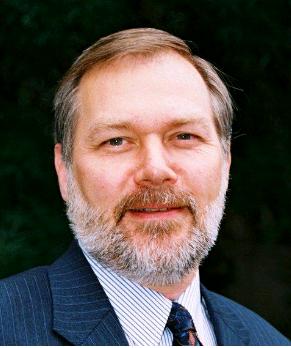 Next up was notorious gay-hater Scott Lively, who has helped to craft anti-gay laws in other countries and is believed to be an inspiration for a proposed law in Uganda that would have punished homosexuality by death. Inhis June 17 column he insists that despite the facgt tyhat he loathes gays, he would have tried to stop them from being massacred, really:
I have received some hate mail to the effect that my biblical stance against homosexuality is somehow responsible for "gay" Muslim Omar Mateen's campaign of slaughter at the Pulse nightclub in Orlando, Florida. It's absurd on its face, but it affords me the opportunity to tell you this: If I had been present and armed when Mateen opened fire, I would have shot and if necessary killed him to protect the people in that bar, including the homosexuals. Not because I have in any way changed my mind about homosexuality – the Bible is crystal clear that it is an abomination before God that He (not me) will judge – but because the Bible also tells me to "rescue those being led to slaughter" (Proverbs 24:10-12).

While in Christ I may choose to turn the other cheek regarding an offense against ME, I have no right to stand idly by when someone attacks YOU right in front of me. I have a biblical duty to defend anyone, regardless of their sexual proclivities, from murder if it is within my power to do so. I stand firmly against the sin of homosexuality and against the sin of violence toward homosexuals.
True to form, Lively kept up his purportedly nonviolent gay-hating: "These same schoolchildren that are being brainwashed with pro-Islam propaganda are also the subject of culture-wide radical LGBT social experimentation, turning our boys into girls, and girls into lesbians, just when the nation needs a return to a more masculine Christianity and the patriarchal family structure. That must end!"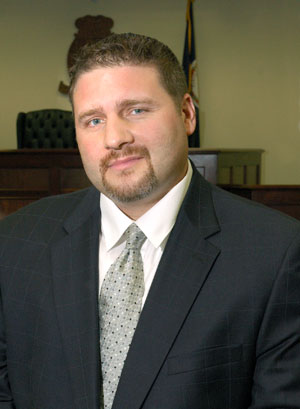 Professional gay-basher Matt Barber -- whose website BarbWire published a column this past week blaming gays for provoking the Orlando massacre and demanding that they go back into the closet -- managed to avoid expressing any genuine sympathy at all to the massacre victims in his June 17 column, so busy was he trying to play the game that Muslims, not Christians, are the real gay-haters:
One thing and one thing alone is responsible for the deaths of 49 club-going revelers – precious souls, each – last Sunday in Orlando. It is the global menace of Islam: a despotic socio-political system based on the incoherent and pseudo-religious ravings of a warring tyrant who, as even the Quran concedes, was a murderous anti-Semite and anti-Christian misogynist and pedophile, hell-bent on world domination (Islamic caliphate).

In reality, Christ and his followers deeply love the LGBT-identified community enough to tell them the truth about a sin-centric lifestyle that leads to emotional, spiritual and, with rampant AIDS, syphilis and other STDs increasingly endemic to the lifestyle, even physical death. We pray that each and every person who identifies as "LGBT" might come to repentance and salvation through Christ Jesus, who is the only Way to eternal Life.

By contrast, Allah the deceiver and his followers kill homosexuals, not out of hate, though it is hateful, but out of "compassion." They actually believe they're being compassionate by killing "gays" because the Quran and the imam's tell them so. (Mateen most likely targeted his fellow "gays" in an attempt to garner absolution from Allah for sodomy).

[...]
And so, to those in the "LGBT"-identified community, Mr. Obama, Mrs. Clinton, the New York Times and other progressives who have smeared, and continue to smear, Christian Americans in the blood of 49 souls who died at the hands of ISIS in Orlando, know this: We don't hate you. We grieve with you and are praying for you in this shared time of national tragedy.

We also love you.

And we forgive you.
Because you know not what you do.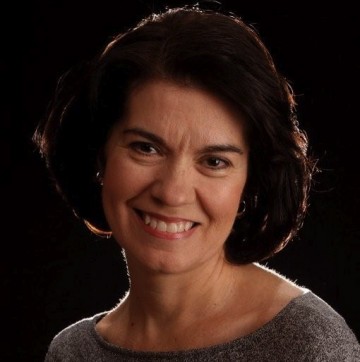 Linda Harvey -- who we last saw
defending
destructive conversion therapy to force gay people straight -- served up a little perfuctory sympathy but making sure not to let any such positive feelings stand in the way of her latest bit of gay-bashing in her June 14
column
:
My condolences go out to the injured, to those who lost family and loved ones. The hearts of many mothers are breaking today.

All that being said, America needs to speak out against the damage the homosexual "pride" attitude brings to America. And I am saying, speak – not shoot, not physically attack. We can act through lawful means and through the power of persuasion, freedoms that we still have, praise God.

Proud homosexual rebellion is taking many people's lives to the edge of eternal danger but, unfortunately, people who call themselves Christians are now jumping in front of this parade with a twisted version of the gospel, one that poses a great threat: becoming comfortable with God-offending sins.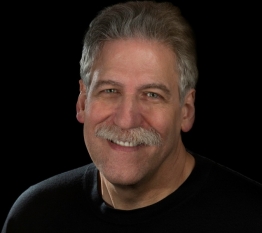 Michael Brown -- who has equated being transgender to being a sexual predator and wrote a book-length anti-gay rant called "A Queer Thing Happened to America," but is also effectively alone in the anti-gay Christian right in publicly criticizing Christian extremists like Theodore Shoebat who do explicitly avocate killing gays for being gay -- tries to have it both ways in his June 15 WND column pretentiously titled "A Christian message to LGBT Americans," acknowledging his anti-gay rhetoric but also insisting it doesn't drive followers to violence:
In your eyes, people like me are hateful bigots, not recognizing the validity of your marriages, not recognizing the depth of your relationships, not recognizing the beauty of your families.

And when we say that homosexual practice is sinful in God's sight, you feel that we are branding you as inferior human beings, virtually damning you to hell for who you are and for who you perceive yourselves to be from the womb.

Some of you have called us CINOs (Christians In Name Only), reminding us that Paul taught that love does no harm to its neighbor (see Romans 13:10) and claiming that we are doing you to irreparable harm and damage when we tell you that God has a better way, that it's wrong for you to engage in same-sex relationships, and that, with God's help, it can be possible to change from gay to straight.

Many of you hear those words as anything but loving, to put it mildly.

[...]

In reality, if people truly listened to my message (or that of my colleagues), it would never dawn on them for a split second to attack you or try to harm you, and as I've said many times publicly, if someone tried to do you harm and I was present, they would have to get by me.
Brown's response then becomes completely schizophrenic, telling gays to ignore people like him of use Jesus' name to spread hatred of gays and just somehow come to Jesus anyway:
You might say in response, "Brown, you just don't get it. Your words hurt us deeply, and your political stances do violence to us. You're no better than a mass murderer."

I say to you in response, "Then forget about me or other Christian leaders, and in your moment of intense pain and anger, look to Jesus."

[...]

You ask, "But are you telling me that I'm supposed to be stop being gay? Is that your message?"

My message is that we are all sinners in need of God's mercy and transformation, and you can pray what all of us prayed: "God, I confess to you that I'm a sinner in need of forgiveness, and I cry out to you to forgive me and give me a brand new life."

Then put your entire life into his hands – your past, present and future; your hopes, dreams and pains; your sexuality and your desires – and say, "Jesus, I want you to be the Lord of my life, I believe you died for my sins and rose from the dead, and wherever you lead, I will follow you."

Call out to him today from the depths of your heart, and he will hear your cry.
Brown doesn't actually answer the question he asks, but it's all too clear: Yes, Brown wants gays to stop being gay.
Finally: All of these anti-gay activists had an opportunity in their WND columns to denounce Christians like Roger Jimenez, who cheered the Orlando massacre. None did so.
Posted by Terry K. at 12:30 AM EDT