WND's Double Standard on Women in Politics
Topic: WorldNetDaily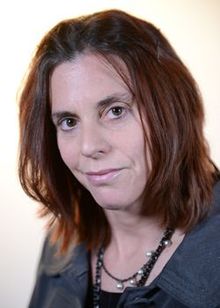 Cheryl Chumley writes in a June 15 WorldNetDaily article:
A fundamentalist Muslim imam who hosted an online seminary course attended by Orlando terrorist Omar Mateen – but who denied ties to the "gay" nightclub murderer – told Greta Van Susteren during a Fox News interview that Hillary Clinton shouldn't be president because according to his faith's prophet, her anger during her monthly menstruation cycle would make her a poor leader.

"As a Muslim, I object to Hillary Clinton," said Abu Taubah, who's also gone by the name of Marcus Dwayne Robertson, a former U.S. Marine who's worked as a bodyguard for Omar Abdel-Rahman, the "Blind Sheik," Breitbart reported. The "Blind Sheik" was involved in the 1993 World Trade Center attack.

The 'Stop Hillary' campaign is on fire! Join the surging response to this theme: 'Clinton for prosecution, not president'

He expanded on his views of women in leadership roles, saying the idea wasn't compatible with his religious beliefs.

"I don't believe women should be the president of a nation. … [Our prophet] taught us that whenever a woman is in charge, is going to be problems," he said. "What if she's on her menses and it's time to go to war, she going to press the button cause she's angry? I like Bernie [Sanders]."
Chumley seems to have forgotten that for 11 years her employer had as a columnist Vox Day, who doesn't believe women should vote because "Far too many women are fascists at heart" and there's an "obvious connection between the female franchise and the West's continental drift into socialism."
Is that really any less silly than what some random "fundamentalist Muslim imam" has to say? Don't expect Chumley to admit it.
Posted by Terry K. at 12:32 AM EDT