WND's Monckton Recycles Discredited Chain Email In His Column
Topic: WorldNetDaily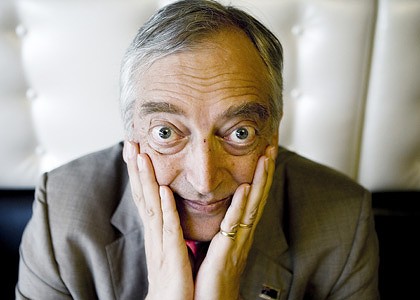 Christopher Monckton writes in his Nov. 19 WorldNetDaily column:
Half a century earlier, in 1787, Alexander Tyler, professor of history at the University of Edinburgh, wrote of the fall of the Athenian Republic 2,000 years previously:

"A democracy is always temporary in nature; it simply cannot exist as a permanent form of government. A democracy will continue to exist up until the time that voters discover that they can vote themselves generous gifts from the public treasury.

"From that moment on, the majority always votes for the candidates who promise the most benefits from the public treasury, with the result that every democracy will finally collapse over loose fiscal policy, (which is) always followed by a dictatorship.

"The average age of the world's greatest civilizations from the beginning of history has been about 200 years. During those 200 years, these nations always progressed through the following sequence: from bondage to spiritual faith; from spiritual faith to great courage; from courage to liberty; from liberty to abundance; from abundance to complacency; from complacency to apathy; from apathy to dependence; from dependence back into bondage."

Here are some revealing figures from professor Joseph Olson of Hamline University Law School, St. Paul, Minn., kindly sent to me by a reader. I have taken them on trust, but if they are true, they are fascinating.

Obama won 19 states, Romney 29. Obama won 600,000 square miles of land, Romney 2.5 million. Obama won counties with a combined population of 127 million, Romney 143 million. The murder rate per 1,000 residents in counties won by Obama was 13, Romney 2.

"In aggregate," says the prof, "the map of the territory Romney won was mostly the land owned by the taxpaying citizens of the country. Obama territory mostly encompassed those citizens living in low-income tenements and living off various forms of government welfare."
Does that sound familiar? It should. Monckton copied a long-discredited chain email into his column.
As we documented way back in 2004, there is no Alexander Tyler who was a professor of history at the University of Edinburgh; there is an Alexander Fraser Tytler who was indeed an 18-century Scottish history professor, but there's no record he ever said such a thing.
And while there was (and perhaps still is) a Professor Joseph Olson and there is a Hamline University, Olson confirmed to Snopes that "he had no authorship or involvement in this matter." Also, the numbers falsely attributed to him were wrong when they attached to the names of Al Gore and George W. Bush, and they are most certainly even more so now since the exact same numbers are used with the names simply changed to Obama and Romney.
If Monckton will just blindly copy-and-paste random emails into his column without checking them out first, it doesn't exactly bode well for his insistence that manmade global warming doesn't exist.
UPDATE: Monckton also describes Alexis de Tocqueville's "Democracy in America" as having been published in 1830; in fact, it was published in two volumes in 1835 and 1840. You'd think an America-phile like Monckton would at least get that correct.
Posted by Terry K. at 1:53 AM EST
Updated: Friday, November 22, 2013 2:12 AM EST