CNS Complains Obama's Tribute to Lincoln Is Longer Than Gettysburg Address
Topic: CNSNews.com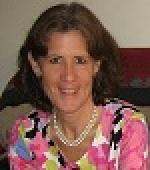 Susan Jones really did write this in a Nov. 20 CNSNews.com blog post:
One hundred fifty years after President Lincoln delivered the Gettysburg Address, President Obama penned a handwritten tribute to President Lincoln's historic remarks, the White House blogged on Wednesday.

Notably, Obama's 276-word essay is seven words longer than Lincoln's memorable speech, based on the 269-word version transmitted by the Associated Press 150 years ago.
That's right -- Jones is complaining that Obama's tribute to Lincoln is longer than the Gettysburg Address.
Has Jones nothing better to do with her life -- and hates Obama so much -- that she has time to write such a petty, mincing criticism of the president? Has Jones no pride in journalism, or is she so slavishly devoted to right-wing ideology that she eagerly pawns off partisan attacks as "news"?
Even for an Obama-deranged right-wing outlet like CNS, this is pretty pathetic.
Posted by Terry K. at 1:08 PM EST