WND's Maloof Tries to Create Conspiracy Over Dismissed Military Commanders
Topic: WorldNetDaily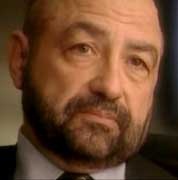 Michael Maloof writes in an Oct. 28 WorldNetDaily article:
President Obama this year alone has fired some nine generals and flag officers, on top of at least four similar dismissals during his first term, suggesting that a purge may be the real reason behind the removals, which are being described as cases of personal misbehavior.

Retired U.S. Army Maj. Gen. Paul Vallely, an outspoken critic of the Obama administration, claims it is part of Obama's strategy to reduce U.S. standing worldwide.

"Obama is intentionally weakening and gutting our military, Pentagon and reducing us as a superpower, and anyone in the ranks who disagrees or speaks out is being purged," he charged.

Duty personnel seem to back up this concern, suggesting that the firings are meant to send a message to "young officers down through the ranks" not to criticize the president or White House politics.

"They are purging everyone, and if you want to keep your job, just keep your mouth shut," one source said.
Notice that Maloof cites only one on-the-record source for his speculation, someone who is not only "an outspoken critic of the Obama administration" but a crazy birther as well. His anonymous "duty personnel" are worthless if they can't step forward and back up their allegations.
Maloof is simply stringing together unrelated incidents to cobble together an anti-Obama conspiracy -- and he gets some of his facts wrong in the process. He writes:
In one case, U.S. Army Gen. Carter Ham, who commanded U.S. African Command when the consulate was attacked and four Americans were killed, was highly critical of the decision by the State Department not to send in reinforcements.

Obama has insisted there were no reinforcements in the area that night.

But Ham contends reinforcements could have been sent in time, and he said he never was given a stand-down order. However, others contend that he was given the order but defied it. He was immediately relieved of his command and retired.
Again, Maloof quotes no on-the-record sources. Contrary to Maloof's assertions, former Defense Secretary Leon Panetta has testified that due to a lack of "real-time informaton" about what was on the ground in Benghazi, "the commander who was on the ground in that area, Gen. Ham, Gen. Dempsey and I felt very strongly that we could not put forces at risk in that situation." And Gen. Martin Dempsey has said that it is "absolutely false" that Ham was relieved of his command over Benghazi; his departure was "part of routine succession planning."
Maloof thinks you should trust his black-box anonymous sources and his crazy ex-generals over people who were actually directly involved in the incidents -- but he won't tell us why. That's a big reason right there not to trust anything Maloof has to say.
Posted by Terry K. at 2:44 PM EDT