WND's Maloof Recruits Another Obama-Hater To his Anti-Obama Conspiracy
Topic: WorldNetDaily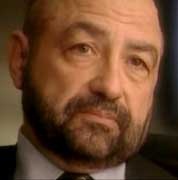 WorldNetDaily's Michael Maloof apparently thinks he has something going with his conspiracy theory that Preident Obama is systematically removing military commanders, despite the utter lack of evidence to back up the claim. Maloof has found another dupe -- er, supposed military expert to sign on to the conspiratorial claims made by crazy birther Paul Vallely:
President Obama is aiming a "wrecking operation" at the U.S. military, according to a former Defense Department official who was reacting to a WND report about his dismissal of nine generals and flag officers so far during his second term.

[...]

Frank Gaffney, founder and director of the Center for Security Policy and former Undersecretary of Defense for the Reagan Administration, cast his lot in with Vallely.

"President Obama is engaged in a wrecking operation on the U.S. military particularly, and under the guise of 'fundamentally transforming America,' doing what he can to remake society in his image," he told WND.

Get "Court Disaster: How the CIA kept America Safe and How Barack Obama is Inviting the Next Attack.

Gaffney said he believes Obama may be attempting to install military rule or martial law as part of his plans, saying, "One of the issues that has been raised by colleagues of mine who are serious students of national security policy and practice is that a way of accelerating the transforming of America would be essentially dispensing with our constitutional form of government under the rubric of 'emergency measures,' martial law, a military shutdown of our society.

"Does the wrecking operation of the military have something to do with that particular purpose?" asked Gaffney.

Gaffney answers his own question by claiming the existence of an ongoing "purge."

"Increasingly of late, there is effectively a purge going on of people of faith from the U.S. military, a social engineering of the institution of the military between homosexuals and women in combat, the evisceration of the military's training resources and in some cases, senior leadership. Could you at some point get to a point where that military was willing to enforce martial law against the people of the United States under circumstances less than national emergency?

"It's a conversation we ought to be having," he said.

"When you look at the assaults on the Constitution Obama is engaged in, when you look at the assaults on the military Obama is engaged in, at least it is a scenario [martial law] that could both explain what he is doing and … what he has in mind," Gaffney continued.

He contends, "The American people don't want any part of where Obama is taking us, despite the fact they have elected him twice, but I believe that's mostly because they are not aware of how truly radical and subversive Obama's agenda is."
Maloof didn't mention that Gaffney is such an Obama-hater he thinks Obama may still be a Muslim, so he's hardly an objective or reliable source. But then, forwarding objective or reliable sources is not Maloof's intent, is it?
Posted by Terry K. at 8:13 PM EDT