Colin Flaherty Doesn't Understand How Journalism Works
Topic: WorldNetDaily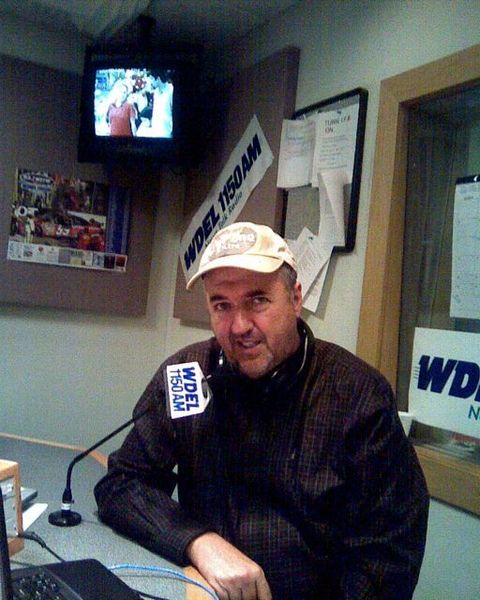 Colin Flaherty writes in a Nov. 3 WorldNetDaily article:
When a mom and daughter were kidnapped, forced to withdraw money from an ATM, raped, then shot last week, the Indianapolis Star played it by the book: Do not mention the suspects are black.

The "book" in this case is written by the Society of Professional Journalists, headquartered just three miles from the scene of the crime. In last month's issue of the SPJ magazine, the oldest and largest organization of journalists in America reminded its members how they should report racial violence.

Don't.

The SPJ story was just repeating what dozens of chapters around the country tell its members in regular seminars: Unless someone is considerate enough to wave around a sign saying, "Kill Honky," or issue a press release or utter racial expletives in front of lots of witnesses, the fact that the suspects just happen to be black has no bearing on the story.

And if you wonder about it, you are probably a "racist and hater," said the SPJ.
Actually, not so much. As it just so happens, the SPJ's Quill magazine discussed the subject of reporting race and crime in a recent issue, and it tells a story much different from the one Flaherty is peddling:
Working journalists may need to look no further than their own media out- let's policies, which likely will offer guidance on how to report on race and crime. Generally these policies will say to only include race when full descriptions of suspects are available that also include precise information such as height and weight, clothing, getaway car and/or other identifying features, among other details. Even Chicago Tribune's Kern, in the controversy cited above, declared that he would have included race in the description of the victims and the alleged perpetrator if it were part of a series of identifying details that were relevant to the story (i.e. he was protest- ing including race as a sole identifier or where he thought it was irrelevant).

The Maynard Institute, SPJ and Poynter all have cautioned against gratu- itous references to race that might con- tribute to stereotypes. Poynter's Kelly McBride, for example, has suggested the following criteria in determining whether race should be an issue in news coverage:

What's the relevance of race? How do I know that?
Am I making that assertion myself, or do I have authoritative sources to make that assertion?
If race is relevant simply because "the community" or "commenters" were talking about it, is it a few people, or is the conversation widespread?
If I'm going to introduce race as an element in a rape story, how can I make sure the views of the primary stakehold- ers are accurate and accurately represented?
[...]
Nevertheless, official news outlet policies almost always allow for inclusion of a suspect's race or ethnicity when it adds to other identifying details. That's the policy that should be followed and that can be followed without compromising one's journalistic ethics and re- sponsibilities.

This view, of course, conflicts with Flaherty's race-baiting narrative, in which all crimes committed by blacks (and some by non-blacks and even non-humans) are automatically considered "black mob violence" despite the utter lack of any link beyond the race of the offender. If a black commits a crime, no matter how petty, it's news according to Flaherty. He does not treat crime committed by offenders of other races with the same concern.
But since Flaherty cares only about race-baiting and not responsible journalism -- and thinks that every crime committed by a black person is, by definition, "racial violence"-- he does not know or care about such things. Neither does his employer.
Posted by Terry K. at 8:02 AM EST