WND's Loudon Fearmongers Like A Hack Over Transgender Students
Topic: WorldNetDaily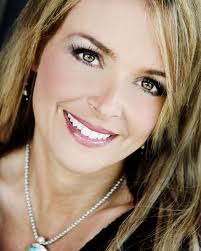 Gina Loudon's Nov. 3 WorldNetDaily column is headlined "Let's wage war on D.C. hacks," but the only hackishness we're seeing is from Loudon.
Loudon complains that "Democrats have found success in slandering conservatives as racist, women-hating homophobes." Then she writes this:
I've written before about the extremes that Gov. Jerry Brown has gone to here in California. One example is the new law enabling school children to decide their gender on a whim. One day a boy can "feel like a woman" and enter the girl's locker room. Then, the next day, when he "feels" like a boy again, he can go to go to football practice and use the boy's locker room again. I have personally spoken to gay Californians who are very uneasy with the direction in which the Democrat supermajority and Gov. Brown have taken the state.
For someone who claims to have a doctorate in psychology, Loudon is shockingly ignorant of what transgenderism is.There's simply no medical evidence that any person would "decide their gender on a whim" and change it from day to day depending on how he or she "feels," as Loudon claims.
In the real world, the California law merely affirms already-existing protections for transgender students, and no incidents of misconduct have been reported in California.
Who's the real hack here? Loudon might want to look in the mirror for the answer.
Posted by Terry K. at 8:45 AM EST