MRC Completely Bypasses Opportunity to Bash '60 Minutes'
Topic: Media Research Center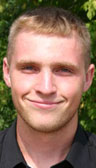 The Media Research Center usually doesn't pass up an opportunity to bash one of the most prominent mainstream-media targets of the right wing, CBS' "60 Minuets." But it has been silent about the latest trouble the show is in.
We've already documented how the MRC promoted a recent "60 Minutes" story on the Benghazi attack, featuring what MRC writer Matthew Balan touted as "an actual eyewitness of the attack." But it turns out that this supposed eyewitness, who went under the pseudonym Morgan Jones but whose real name is Dylan Davies, had told his bosses at the security contractor he worked for that he was nowhere near the Benghazi compound that night. This, of course, means that Davies/Jones was either lying then or is lying now, and is therefore suffering a severe lack of credibility.
The MRC has yet to tell its readers about the conflicting stories of this supposed Benghazi eyewitness. It passed up the the chance to do so once again in a Nov. 7 item by Matt Hadro. In the item, Hadro focuses very narrowly on CNN host Chris Cuomo's claim that there's "a negative mythology to what happened in Benghazi that is not supported by fact, it's supported by speculation." Hadro went on to complain that "CNN has failed miserably in holding the administration accountable on Benghazi." The post was accompanied by a 30-second clip of Cuomo's statement.
Hadro didn't tell his readers that Cuomo's comment came within the context of a much longer segment in which CNN examined the controversy over the "60 Minutes" segement and its supposed Benghazi "witness." Media Matters has the longer video demonstrating the full context.
Why did Hadro refuse to tell readers about the full CNN report and only cherry-pick a statement out of context? Is he -- and, by extension, his bosses -- so afraid to admit that there is doubt about the evidence conservatives have been using to hammer President Obama over Benghazi?
Apparently so. Why else would the MRC not grasp an prime opportunity to attack one of its biggest nemeses?
UPDATE: The New York Times is reporting that Jones/Davies told the same story to the FBI that he told to his employer -- which, again, is fundamentally different from the one he told on "60 Minutes." Will that rouse the MRC into the kind of media-bashing it normally needs no rousing to do?
Posted by Terry K. at 7:32 PM EST
Updated: Thursday, November 7, 2013 9:15 PM EST