Newsmax's Gizzi Blames Christie For NJ Senate Loss
Topic: Newsmax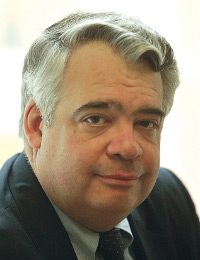 Before the New Jersey Senate election, Newsmax's John Gizzi touted the prospects of Republican Steve Lonegan against Democrat Cory Booker -- while largely ignoring polls showing Lonegan far behind and completely failing to mention offensive remarks by a key Lonegan strategist.
Now that the election is over, with Booker defeating Lonegan by double digits, Gizzi must find someone other than Lonegan to blame. Unlike NewsBusters' Matthew Sheffield's blame of the media, Gizzi uses an Oct. 17 Newsmax article to take it out on Republican New Jersey Gov. Chris Christie, while hiding behind an anonymous source to do so:
Although most pundits believe the easy win by Democrat Cory Booker in the New Jersey special Senate election Wednesday was a foregone conclusion, there's another theory: If Republican Gov. Chris Christie had handled the situation differently, the outcome might have been quite different.

"Had Gov. Christie appointed a moderate-conservative with a known name — say, [state Senate Republican Leader] Tom Kean Jr. — after [incumbent Frank] Lautenberg died, and then scheduled the Senate race for the same day as the race for governor, Booker might just have been defeated," a former Republican U.S. House member told Newsmax.

Christie did none of the above.
Funny how conservatives have so much trouble blaming losses by conservative candidates on the candidate.
Posted by Terry K. at 3:29 PM EDT