WND's Massie Pushes Wildly Inflated Attendance Figure for Biker Rally
Topic: WorldNetDaily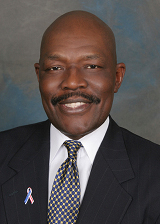 Mychal Massie writes in his Sept. 16 WorldnetDaily column:
You want to know just how biased and disreputable the media are? Consider this past week.

Approximately 1.2 million, if not more, motorcyclists rode into Washington, D.C., to show respect and remembrance for those who were murdered by Muslim terrorists on Sept. 11, 2001. We're talking a line of bikers 55 miles long and four bikes across. The deafening silence of the media pursuant to reporting on this epic show of determinism and patriotism is morally opprobrious even by the media's own low standards.

The over 1 million motorcyclists were, in effect, the antimycin to the fungus of arrogance by Muslims who had planned to hold a march on Washington to protest how unfairly they are being treated in America. And to do so, they chose the day their own kind had murdered innocent Americans in 2001 and had murdered again in 2012.
Massie's count of motorcyclists in Washington is off by, oh, about a million. News reports cite only "thousands" of bikers taking part, and nobody can legitimately claim that more than a million took part. Massie's count -- he doesn't say from which oriface he pulled his number -- would have doubled the population of Washington and seriously snarled traffic.
As it so happens, in real life we commute to a job in downtown D.C. from the Washington suburbs, and we hardly noticed an increase in the number of motorcycles on the road, and rush-hour traffic was no worse than usual.
By contrast, the annual "Rolling Thunder" gathering brings approximately 500,000 bikers into Washington each Memorial Day weekend. If Massie wants to see what just half of the number of bikers he claimed attended the 9/11 event actually looks like, he can look here.
But he won't. The only person revealed to be "biased and disreputable" here is Massie.
Posted by Terry K. at 1:23 PM EDT