CNS Heathers Peter King
Topic: CNSNews.com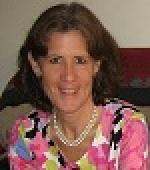 The Media Research Center Heathering bug has now spread to the MRC's ostensible "news" division, CNSNews.com. Here's Susan Jones' Oct. 16 article:
Rep. Peter King, a New York Republican, has become a favorite of liberal media outlets for his harsh criticism of his own party.

On Tuesday, King appeared on CNN, blasting his fellow Republican Ted Cruz as "a total fraud" and demanding that the House pass a clean stopgap funding bill to end the government shutdown.

[...]

King repeated his prediction -- made earlier on another liberal network -- that Cruz will try to "rewrite history" in the months ahead by accusing Republicans of surrendering: "He's going to say we were on the verge of winning back in October and Republicans panicked, they quit so soon...I can just see that nonsense coming from him that we have to really go out of our way to target him now and show that he's a false prophet and a phony."
Jones doesn't explain to her readers that her defintion of a "liberal network" is any network other than Fox News. Jones also fails to explain how anything King said is false or misleading in any way -- indeed, his prediction that Cruz would blame his fellow Republicans for surrendering turned out to be right on the money.
As with the MRC's other Heathering victims, Jones is simply lashing out at King for daring to deviate from right-wing dogma. That may make Jones a good ideological apparatchik, but it's certainly not "news" by any stretch of the imagination.
Posted by Terry K. at 3:29 PM EDT