Newsmax Downplays Republican NJ Senate Candidate's Poll Deficit, Bad News
Topic: Newsmax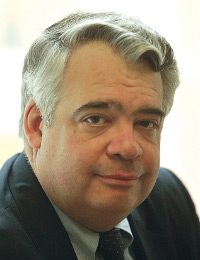 John Gizzi writes in an Oct. 15 Newsmax article:
Even though Republican Steve Lonegan is trailing Democrat Cory Booker in the polls for New Jersey's special U.S. Senate election Wednesday, the former Bogota mayor and conservative firebrand insisted to Newsmax that "I will win" because of voter outrage over the implementation of Obamacare.

In an exclusive interview with Newsmax, the 59-year-old Lonegan pointed out that "since Oct. 1, more than 1 million New Jerseyans have received notices that they must apply for new healthcare plans or that their Medicare has been adjusted. And believe me, they are mad."

The most recent Monmouth Poll showed Lonegan trailing Booker by a margin of 52 percent to 42 percent among likely voters.
Gizzi doesn't mention other recent polling showing a much wider gap berween Lonegan and Booker. For example, Quinnipiac shows Booker ahead by 14 points, and a Rutgers poll shows Booker ahead by a whopping 22 points.
Even though the Monmouth poll examined likely voters, Gizzi goes on to let a Lonegan staffer spin it away by promoting a new "likeliest voter" metric:
"When you get down to the voters likeliest to turn out," Lonegan strategist and pollster Rick Shaftan told Newsmax last week, "my polling shows the race a dead heat."
Gizzi didn't mention that Lonegan fired Shaftan over the weekend for sexually suggestive comments he made regarding Booker.
Posted by Terry K. at 5:49 PM EDT