CNS Finally Asks A Republican A Gotcha Question
Topic: CNSNews.com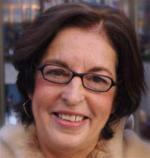 CNS' effort to hurl gotcha questions at Democratic members of Congress has continued apace:
It's taken a few weeks, but finally Penny Starr has worked up the courage to ask that same question of a Republican:
When CNSNews.com asked Rep. John Fleming (R-La.) if he had read all of the 10,535 pages of final regulations published by the administration to implement Obamacare in the Federal Register, he said he had not and described them as "incomprehensible."

"Well, of course, I voted against [Obamacare], and I have not read all the rules and regulations," Fleming told CNSNews.com earlier this month at the Capitol. "They're extremely complex.

"An average person even with a law degree or a medical degree like me can't understand them," Fleming said. "They're incomprehensible."

When asked if he was surprised by the large number of pages of regulations, Fleming said he thought the number would get bigger.
Starr has not explained why it took so long to offer up this token bit of fair and balanced journalism.
Lest anyone thinks this sudden outbreak of fairness is more than a temporary trend, Starr dampens those expectations with an exceptionally lazy article that's summarized in the headline: "11,588,500 Words: Obamacare Regs 30x as Long as Law."
So copying-and-pasting something in Microsoft Word and running the word-count command is "news"? That's the standard of journalism CNS uses now?
Posted by Terry K. at 11:12 AM EDT