WND's Unruh Still Rejects Journalism, Can't Be Bothered With Balance
Topic: WorldNetDaily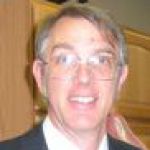 Basically, all you need to know about Bob Unruh's Oct. 16 WorldNetDaily article running to the defense of the American Family Association and other anti-gay and right-wing groups is that of the article's 64 paragraphs, only one hints at offering an alternative view.
Much of the rest of Unruh's article is devoted to attacking the Southern Poverty Law Center for calling the AFA, the Family Research Council and other similar groups "hate groups" for their virulent anti-gay activism. Unruh mentions only that the SPLC has pointed out "the demonizing lies about the LGBT community spread" by the FRC and other groups, but he makes no effort whatsoever to substantiate the claims, though he could have easily done so. Unruh also refused to contact the SPLC to give the group an opportunity to respond to the attacks against it that he reproduces so lovingly in his article.
But that's not all -- Unruh also rehashes old attacks on those who have pointed out the violence of fringe right-wing groups. For instance, he noted a study by U.S. Military Academy's Combating Terrorism Center that "linked opposition to abortion and other "fundamental" positions to terrorism." Unruh even repeated a claim from "constitutional law professor" Herb Titus that the study's author was "has adopted the strategy of many left-wing members of the professoriate, concentrating on the behavior of a few in order to discredit many who hold similar views but who do not engage in any form of violence."
As we noted when Unruh first promoted this attack, it's rather ludicrous of Titus to attack the faculty of West Point as "left-wing members of the professoriate." Titus' criticism of "concentrating on the behavior of a few in order to discredit many" is also rather laughable given that's the exact strategy of WND's Colin Flaherty in fearmongering about "black mobs."
Unruh also wrote: "The Obama administration declined comment on its decision to monitor Julio Severo's unabashedly Christian Last Days Watchman blog." Unruh didn't mention that the monitoring accusation -- which came from Severo himself -- is unsubstantiated by an authoritative, unbiased source, or that Severo peddles hate and lies about gays.
The fact that Unruh has so little disregard for journalism that he thinks he needs to tell only one side of a story is just another reason why nobody bellieves WND. But then, Unruh rejected journalism the day he started work at WND.
Posted by Terry K. at 2:15 AM EDT