Newsmax's Hirsen Rushes to Defend Ted Cruz
Topic: Newsmax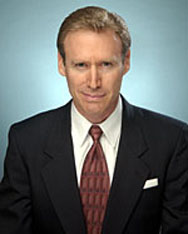 James Hirsen devotes his Oct. 21 Newsmax column to defending Ted Cruz from that mean ol' liberal media:
The latest target of the news and entertainment media's poison arrows is Sen. Ted Cruz.

The mainstream news media have joined forces with entertainment shows in a multi-pronged attack on Cruz that is reminiscent of the treatment meted out to former GOP vice presidential nominee Sarah Palin.

The tactics being employed by the mainstream news media in attacking Cruz were exemplified by ABC News as it conducted the first interview with the Texas senator since the partial government shutdown came to an end.

[...]

The so-called journalist declared to Cruz, "You more than any single individual were seen as the one that triggered this crisis to begin with," and continued with his loaded questioning by asking, "How much do your colleagues just despise you right now?"

On an equally left-tilted mainstream media Sunday show, CBS's "Face the Nation," Washington Post columnist Dana Milbank snidely characterized Cruz as "a complete phony" who is just riding the tea party to get "really famous."

Liberal cable news networks quickly jumped on the Cruz-bashing bandwagon.
Hirsen's response to this? Recite Cruz's resume:
After the overt display of broadcast malpractice, particularly on the part of the mainstream news media, perhaps the professionals involved might consider reporting on some of the factual background of Cruz.

Cruz's resume contains a list of educational achievements and professional accomplishments of which few in our society could ever boast.

The senator graduated cum laude from Princeton University and magna cum laude from Harvard Law School. As so many of the journalists who have tried to "cross-examine" him have discovered, he possesses superb debating skills and for such he has been widely recognized.
Hirsen's appeal to authority doesn't address any of the media coverage he criticizes.
Posted by Terry K. at 10:45 PM EDT