Buzzfeed Uncritically Repeats Aaron Klein's Propaganda For His Anti-Obama Book
Topic: WorldNetDaily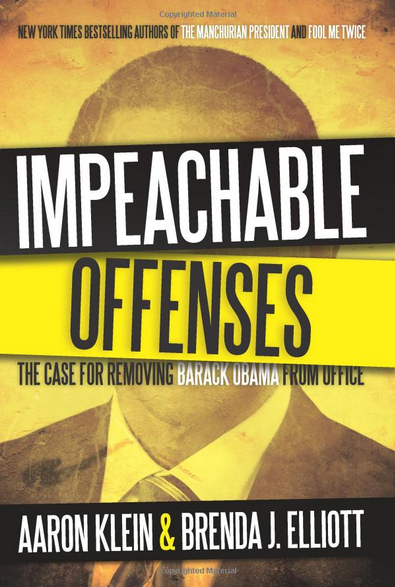 An Aug. 20 Buzzfeed article by Ben Smith is little more than a press release for WorkldNetDaily reporter Aaron Klein's latest anti-Obama book, "Impeachable Offenses." Smith uncritically repeats Klein's assertion that there has been "unexpected demand from bookstores" for the book and WND editor Joseph Farah's unverified claim that booksellers have "place[d] large orders before the public weighed in" and that the book has presold 100,000 copies. Smith also lets Klein laughably frame his book as nonpartisan, despite the unambiguous right-wing anti-Obama agenda of both himself and his publisher-slash-employer.
What Buzzfeed -- or WND, for that matter -- won't tell you is the truth behind Klein's hype. One Twitter follower responded to Smith's claim that the book was "selling like hotcakes" by pointing out that at the time, it was ranked a mere 5,449 at Amazon.com. (As of this writing, it was ranked 4,618th in sales, still not quite hotcake territory and being far outsold by less scintillating tomes like the Diagnostic and Statistical Manual of Mental Disorders, 5th Edition.)
If WND is promoting Klein's book so dishonestly, it doesn't bode well for the veracity of the book's contents.
Posted by Terry K. at 4:56 PM EDT