Coming Soon To A Remainder Bin Near You: Aaron Klein's Book
Topic: WorldNetDaily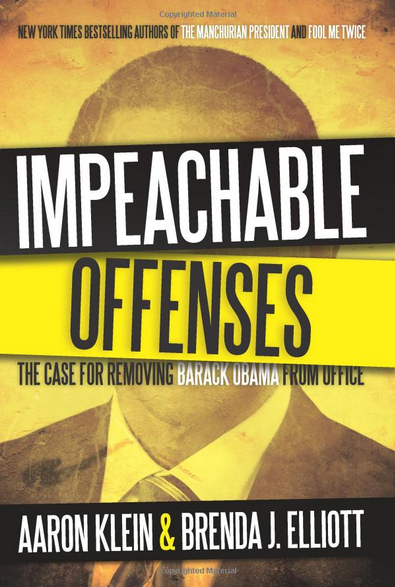 Remember when WorldNetDaily editor Joseph Farah was telling Buzzfeed about how Aaron Klein's WND-published Obama-bashing pro-impeachment book had attracted such attention from booksellers that they "place[d] large orders before the public weighed in" and that the book has presold 100,000 copies? The reality is turning out to be a much different story than Farah's propaganda.
As of this writing, Klein's book is ranked at No. 7,763 at Amazon.com. It also fails to show up in Amazon's top 100 best-sellers in the Politics & Government category.
This means Klein's book is currently being outsold by such evergreen political tomes as Machiavelli's "The Prince," "The Autobiography of Malcolm X" and Howard Zinn's "A People's History of the United States."
It appears that a significant chunk of those 100,000 books Farah claims to have presold will be heading to remainder bins or will be pulped.
Klein's book hasn't even been out a month, and it's already tanking, which strongly suggests that Farah was lying again. It appears to be headed toward the same fate as WND's previous attempt at pushing for Obama's impeachment with a laughable, falsehood-ridden mess of a book.
Posted by Terry K. at 12:39 AM EDT