WND's Massie Still Pushing Bogus Attendance Figure For Biker Rally
Topic: WorldNetDaily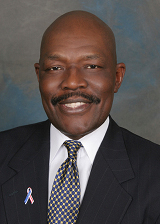 Last month, we caught WorldNetDaily's Mychal Massie promoting a wildly inflated attendance figure for a motorcycle rally in Washington. He's still at it in his Oct. 14 column, delaring that "Over a million bikers demonstrated in D.C."
Not even close. As we documented, news reports cited only "thousands" of bikers taking part in the rally last month. A count anywhere close to Massie's claim would have doubled the population of Washington and seriously snarled traffic -- none of which happened.
Massie's column rants against "those who have a proven record of dishonesty and subterfuge," though he's clearly a member of that crowd.
Posted by Terry K. at 2:39 PM EDT