WND Fearmongers, Spreads Misinformation About COVID Vaccine
Topic: WorldNetDaily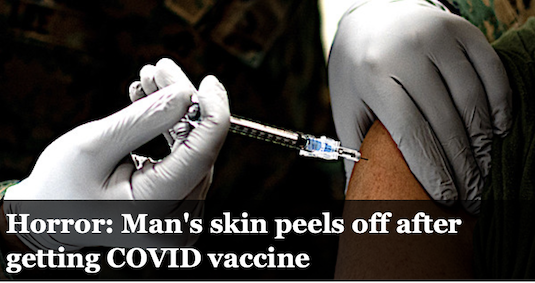 WorldNetDaily has been fearmongering about a coronavirus vaccine even before one became available, and it has spread false rumors about boxer Marvin Hagler's death being linked to getting a vaccine. So it's not a surprise that vaccine fearmongering has been a key part of WND's coronavirus coverage in recent months as vaccines have been released. Let's look at how it has done so, largly by amplifying rare and alleged side effects:
That last article came from the far-right Liberty Sentinel and uncritically repeated claims from Peter McCullough, promoted in the article as "the doctor with the most citations in the National Library of Medicine on these topics." McCullough has previously been busted for spreading misinformation about the vaccine, falsely claiming that there's no reason for anyone under age 50 to get it and that there's no such thing as asymptomatic spread of the virus.
The story from March on the "healthy" mom dying after getting the vaccine, taken from a Utah TV station, is nothing but fearmongering. The Utah state medical examiner has since said that nobody in the state has died from the vaccine, including that woman.
This sort of irresponsible, fearmongering coverage doesn't exactly build trust in WND's news coverage.
Posted by Terry K. at 12:20 AM EDT
Updated: Monday, May 3, 2021 5:36 PM EDT