MRC Censors Full Controversy Over 'Christian Crowdfunding Platform'
Topic: Media Research Center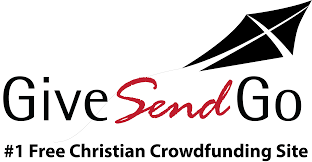 The Media Research Center's Alexander Hall fretted in a March 17 post:
The crowdfunding platform GiveSendGo stepped up to the challenge and was described by a liberal blog as the "go-to fundraising vehicle for some Trump supporters and far-right groups looking to solicit money online."

GiveSendGo — and other new alternative platforms — may just be the pushback to Big Tech the conservative movement has been waiting for. "Donald Trump's efforts to [allegedly] delegitimize the results of the 2020 presidential election set off a gold rush, allowing prominent lawyers, conservative PACs, Republican lawmakers, and others in the former president's orbit to raise millions of dollars off false claims of a stolen election," liberal outlet GEN reported via Medium. The blog post, "Trumpworld Has Been Using a Christian Crowdfunding Platform to Rake in Cash," written by Medium Associate Editor Richard Salame, illustrated that "GiveSendGo has been a friendly resource for those looking to push claims of election fraud."

Salame made clear that the large amounts of money being processed by the conservative crowdfunding platform were nothing to scoff at:

Among the most successful fundraisers is Matthew Braynard, the former director of data and strategy for Trump's 2016 campaign. Braynard had launched his fundraising page on the Christian crowdfunding platform GiveSendGo on November 7, promising to use the money to "detect potentially fraudulent ballots." After a week, donations had surpassed the goal of $590,000 that he had set by tens of thousands of dollars, and by mid-January, the campaign had raised more than $675,000 from nearly 9,000 donations.
See that "[allegedly]" in the first paragraph of Hall's item? Hall put that in -- apparently, he doesn't believe that Trump tried to delegitimize the election despite all the evidence showing that he did. He also omitted a key fact about Braynard's crowdfunding campaign that was in the article he's atacking: Braynard has yet to make public any evidence he claims to have of election fraud, which seems to suggest that the only fraud here is being perpetrated by Braynard.
But for all Hall's gushing about how "conservatives have actually begun to establish their own platforms to address their concerns rather than merely accept being deplatformed," he's not going to tell you other reasons GiveSendGo is considered controversial. The big ones is that it allowed crowdfunding campaigns for people arrested in the Capitol riot and for a legal defense for Kyle Rittenhouse, the teenager who shot and killed two people at a Wisconsin protest against police brutality. Is it really "Christian" to give money to credibly accused criminals?
GiveSendGo popped up at the MRC again in an April 19 post, in which Autumn johnson complained that Twitter didn't block an article on a data breach at GiveSendGo that revealed the names of police officers who donated to Rittenhouse's defense fund.Johnson comlained it was a double standard because Twitter "banned the New York Post article exposing the contents of Biden's laptop over unfounded allegations that the story relied on hacked materials." Hunter Biden is a right-wing obsession, and the origin of the laptop has never been proven -- and given that the story came from Rudy Giuliani as campaign dirt and published by the New York Post, which just got busted lying about Kamala Harris, there's good reason to question the veracity of that story.
Posted by Terry K. at 8:53 PM EDT
Updated: Wednesday, April 28, 2021 8:59 PM EDT