Newsmax Writes An NRA Press Release
Topic: Newsmax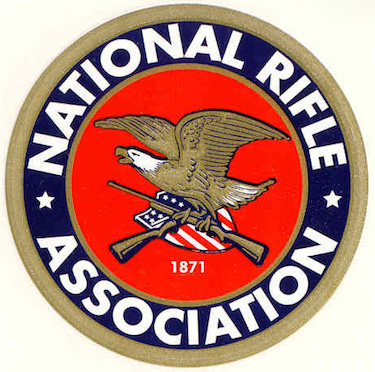 A March 30 article claims to have been written by Eric Mack, but it reads like it came from the National Rifle Association's PR shop:
The National Rifle Association has faced some challenges with bankruptcy proceedings and a move to Texas after New York Democrats sought to engage in politically motivated investigations, but its membership growth is strengthening.

The NRA has seen 150,000 new members this year alone, averaging about 1,000 new members a day, NRA Director of Media Relations Amy Hunter told The Epoch Times.

Mass murder events and President Joe Biden's administration's talk of gun-control measures have also led defenders of the Second Amendment to join the nation's top gun lobby.

"We've had two federal bills that have been passed in the House, and they're going to be heard in the Senate soon," Hunter told the Times. "You have Biden talking about executive action that he's going to take, and it's been pretty steady throughout history that when you have an anti-gun president in office, and he's passing laws, signing executive action, that usually causes a surge in NRA interest in membership."

The NRA now boasts 5 million members after a summer surge, she added.
Mack provided no evidence that the New York investigation into the NRA is "politically motivated" -- in fact, given all the financial shenanigans that have been uncovered, there's more than sufficient cause to investigate the organization. Mack alluded to the NRA's problems only in the second-to-last paragraph of his article, when referenced an NRA board member trying to fight the New York investigation and declaring that "he must take on a culture of subservience and alleged financial misdeeds that has sprung up around the group's top executive, Wayne LaPierre."
That's not really enough to shake off the press-release feeling of Mack's article.
Posted by Terry K. at 6:14 PM EDT