CNS Parrots Cruz's Pushing of Ukraine Conspiracy Theories
Topic: CNSNews.com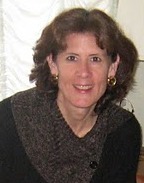 Susan Jones was in full stenography mode in a Dec. 9 CNSNews.com article:
Chuck Todd, host of NBC's "Meet the Press," almost laughed at Sen. Ted Cruz (R-Texas) when Cruz told him he believes Ukraine did try to influence the 2016 election.

Cruz said the liberal media is complicit in suggesting that only Russia interfered.
After Cruz cited how "The sitting ambassador from Ukraine wrote an op-ed blasting Donald Trump during the election season" was evidence that "Ukraine blatantly interfered in our election." Jones added:
Todd indicated that Ukraine ambassador was upset about Trump's comments about Ukraine and Crimea.

"So," Cruz told Todd, "You're saying they had disagreements with Donald Trump and they wanted Hillary Clinton to get elected."

Todd responded that an op-ed by the Ukrainian ambassador is nothing compared with what the Russians did.

[...]

Todd said Russia is trying to use the story of Ukraine interference to deflect attention from its own activities:
Because Jones was so in the stenography zone, she failed to explain further what "Trump's comments about Ukraine and Crimea" or "what the Russians did."
According to the op-ed by Ukrainian ambassador to the U.S. Valeriy Chaly cited by Cruz -- the only evidence he cited to back up his claim that Ukraine "blatantly interfered" in the election -- Trump was suggesting he might give Russia a pass for its seizure of Ukranian land in Crimea. As Todd accurately pointed out (but Jones failed to give him credit for), an op-ed is not remotely equivalent to the Russian campaign of systematic interference in the election such as hacking Democratic National Committee servers, which ultimately served to get Trump elected.
Jones also failed to note that Todd was similarly correct in pointing out that Cruz insisting that there's no difference between Russian election interference and Ukrainian interference serves Russia's interests. Former White House Russia adviser Fiona Hill testified during the impeachment hearings that this "is a fictional narrative that has been perpetrated and propagated by the Russian security services."
Despite CNS' mission statement to "fairly present all legitimate sides of a story," it has little interest in doing so, and that's certainly not Jones did here.
Posted by Terry K. at 12:56 AM EST