AIM Still Pretending Trump Isn't A Liar
Topic: Accuracy in Media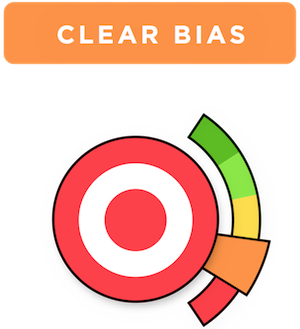 Trump defender Brian McNicoll complained in a Dec. 11 Accuracy in Media post:
Even as polls show Americans have not bought into Democrats' attempts to impeach President Donald Trump and the Department of Justice's Inspector General's report confirms most, if not all, of Republicans' worst suspicions about the conduct of the FBI, CNN pushed forward Wednesday with a story that asserted Trump is escaping punishment for his misdeeds through compulsive lying.

"Donald Trump is looking to survive impeachment the same way he built his powerful presidency – by assaulting facts and seeking to expand the limitations of the office he is accused of abusing," Stephen Collinson wrote in a story headlined, "Trump assaults facts to survive impeachment."

[...]

Collinson then quoted Garry Kasparov, the Russian former world chess champion and Trump critic, comparing Trump to Putin. "'I always call Putin merchant of doubt,'" Collinson quoted Kasparov saying. "'But now seeing what's happening in America. It's when just Republicans managed to turn the whole political process in this alternative reality. It's like a post-truth world.'"

Trump started lying from the moment he took office, Collinson said, referring to the controversy over the size of his inaugural crowd and citing the Washington Post's largely debunked data base of "false and misleading claims" by the president, which now totals more than 13,400.

"Trump's incessant torrent of attacks – on Twitter and on camera, amplified by conservative media outlets – has helped to insulate him against the consequences of his actions," Collinson wrote, not noting that it was not conservative outlets who cleared him of collusion and obstruction of justice in the Mueller probe, but Hillary Clinton-donor lawyers who spent $40 million, interviewed 500 witnesses and came away with nothing.
McNicoll's post is based on a false premise. At no point did Collinson accuse Trump of "compulsive lying" -- the words "lie" or "lying" appear nowhere in his CNN piece. One can assume Trump is deliberately spreading false and misleading claims, but intent is very hard to prove, so it can only be accurately stated that Trump is making false and misleading claims.
Further, McNicoll's claim that the Post's list of false or misleading Trump claims is "largely debunked" links to a piece he wrote in June -- which, as we pointed out at the time, features lame defenses of Trump's bogus claims (such as insisting that whole or current dollars is a "credible metric" when comparing spending from two disparate time periods) and engaging in Trump-style cherry-picking.
And Mueller hardly "came away with nothing" as a result of his investigation; there was plenty of evidence that Trump obstructed justice and some evidence regarding a conspiracy to collaborate with Russians, though Department of Justice policy taht presidents cannot be charged with a crime while in office kept Mueller from determining whether a crime was committed.
It seems McNicoll is still in denial that Trump is a "compulsive liar."
Posted by Terry K. at 7:58 PM EST