WND Fearmongers About Black Crime in South Africa
Topic: WorldNetDaily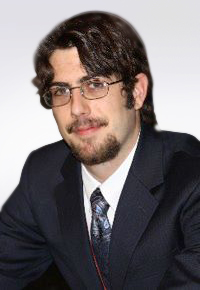 The last time we saw Alex Newman writing for WorldNetDaily, he was whitewashing the racism of the white supremacist Afrikaners in South Africa he quoted fearing for the future of whites there.
In his Dec. 9 WND article -- with the alarmist headline "Can whites escape post-Mandela bloodbath?" -- Newman appears to have avoided quoting white supremacists this time around, but he doesn't skimp on the racial fearmongering:
With the death of South African revolutionary icon Nelson Mandela, outside analysts and locals alike are expressing fear of a coming genocide of European-descent Afrikaners.

So significant is the threat in South Africa, some genocide experts are urging Afrikaners to consider fleeing their homeland.

[...]

Moments after Mandela's death was announced last week by current South African President Jacob Zuma, threats of killings and mayhem began appearing online.

Sources from South Africa told WND – and reporters on the scene confirmed – residents in many areas began taking up the traditional, so-called "struggle songs," which sing not just of liberating the black population, but pledge the mass-murder of whites. There are many songs and variations on them, but among the most common themes are "kill the Boer, kill the farmer," "bring me my machine gun" and similar genocidal topics.

While officially considered "hate speech" – even incitement to genocide – the songs advocating the mass-murder of European-descent South Africans were popular with Mandela and remain a regular feature of politics. Even the current president, Jacob Zuma, regularly sings the songs at political rallies.
Newman doesn't mention that South Africa's current murder rate is the same as it was in 1970 -- and it's likely lower given that crime data from South Africa's independent homelands were likely underreported or not reported at all during the 1970s.
Newman also doesn't mention that there are also racist whites in South Africa, some of whom are militant -- like the ones he quoted in his June WND article.
But that would have interfered with the race-baiting that has become such a staple of WND's "news" coverage lately.
Posted by Terry K. at 9:09 PM EST