WND Calls On Its Resident Race-Baiters To Predict Downward Spiral for NYC Under De Blasio
Topic: WorldNetDaily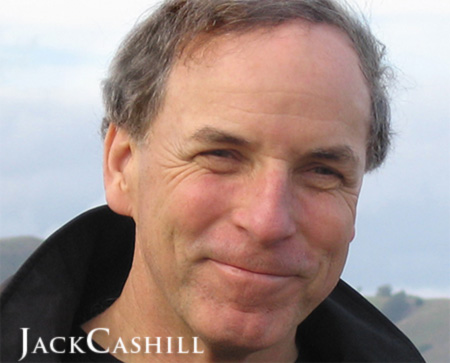 When it came to predicting gloom and doom for New York City under newly elected mayor Bill De Blasio, WorldNetDaily knew exactly who to turn to: its in-house race-baiters Jack Cashill and Colin Flaherty.
Cashill -- who has been flailing to portray George Zimmerman as a civil rights martyr, and sell some books in the process, despite Zimmerman's growing record of unprovoked violence -- is sgiven a chance in an unbylined Dec. 4 WND article to push the idea of a spike in violence in New York due to De Blasio's election:
New York City could see a significant rise in violent crime in the next few years, warns Jack Cashill, author of "If I Had a Son: Race, Guns, and the Railroading of George Zimmerman," a new book that looks at race and politics in the United States.

Cashill blames the expected policies of Mayor-elect Bill de Blasio.

[...]

"There's two sides to the progressive assault on civil security: On one hand, they are destroying families and creating criminals; on the other hand, they were visibly loosening the reins of justice so that you had an increase in criminals and a decline in crime and punishment. This all led to an absurd explosion in crime starting in the mid '60s and lasting until Giuliani became mayor," Cashill explained to WND.

He said that strong, conservative opinions toward crime were fully justified by the remarkable amount of crime the city had, and it led the city to elect Rudy Giuliani, a law and order Republican, as mayor in 1993

"The Archie Bunker mentality was fully justified in mid '70s New York. Crime that had once been controlled and avoidable had now become ubiquitous," Cashill said.

"The whole quality of life declined dramatically and it wasn't just a part of the imagination. It declined so dramatically that the good people of New York finally broke down and elected a law and order Republican mayor! That's how bad it got," he said.
Cashill also ridicules the idea that the city's "stop and frisk" policy is harmful to minorities:
De Blasio has said that one of the main reasons he opposes tough police measures, such as "Stop and Frisk," is because they unfairly single out young males, like his black son, and jeopardize their safety. Cashill countered that claim, insisting the policies ensure the safety of young, African-American males.

"'Stop and Frisk' policies protect people who look like De Blasio's son, because they are the people who get killed. They don't get killed by Neighborhood Watch coordinators, they don't get killed by the police, they get killed by other kids who look like them. The notion that your child will somehow be safer because of its elimination is nonsense," Cashill rebutted.
But that's not all. WND also calls on race-baiter extraordinaire Flaherty to pile on:
"The New York of the 1970s was a dismal, dark and dangerous place. Everyone said it was not governable, everybody said it was too big and unwieldy, it was just too dangerous, and people were just leaving. Then, Giuliani came in there and said: 'Now we can fix this, we can start enforcing the laws,'" Flaherty told WND.

"I can't understand why anybody would think that was a better time for New York, because it was terrible up there … this is not going to end well."
A person who sees "black mobs" everywhere he looks -- even when they're not black -- would think that, wouldn't he?
Posted by Terry K. at 9:40 PM EST