Newsbusters Heathering Watch
Topic: NewsBusters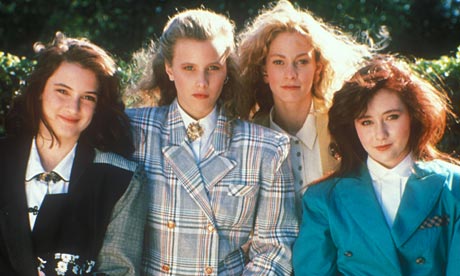 It's been a whole few days since somebody at NewsBusters went on a Heathering tirade, so Matthew Sheffield fills the void in a Dec. 9 post:
With the departure of commentator George Will to Fox News, the person left to represent the conservative point of view on ABC's This Week seems to have settled upon Matthew Dowd. Trouble is, Dowd is not really what anyone could fairly characterize as a conservative.

Beyond the fact that he was a Democratic strategist for decades before switching to work for former President George W. Bush in the late 1990s, Dowd's own political views seem to be rather conventionally liberal. If there was any doubt of that proposition, Dowd dispelled it in a column published last week at the ABC News website focusing on the Obama White House's latest pet issue: the supposed crisis of income inequality in the United States.

Echoing conventional left-wing bromides, Dowd argued that the fact that much of the capital growth that's occurred in the past several decades in this country has made it nearly inevitable that many Americans are going to become violent to address this supposedly serious problem. Incredibly, Dowd decides to frame his argument by comparing economic inequality in this country to the government-forced racial segregation system that once prevailed in South Africa[.]
Sheffield huffs that Dowd's claim "was not appreciably different from the argument President Obama presented the day before on December 4 when he called income inequality the "defining challenge of our time," then insisting that "there are many reasons that this is not nearly the problem that liberals like Obama and Dowd paint it to be. For one thing, everyone's income in recent years has actually increased. It's just that the very wealthiest have had a larger increase."
Sheffield doesn't indicate whether he factored inflation into his income increase. He's too busy pushing the logical fallacy that Dowd can't possibly be a conservative because he agrees with Obama on one issue.
Posted by Terry K. at 11:48 AM EST