CNS Attacks Catholic Official for Taking Ambassador Job
Topic: CNSNews.com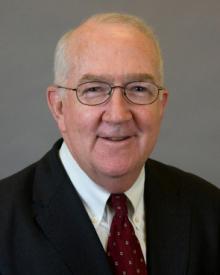 CNSNews.com has a habit of demanding that Catholics in public life put their religion ahead of their country. That continues with a Dec. 6 article by Michael Chapman:
Ken Hackett, the new U.S. ambassador to the Vatican, previously headed the non-profit charity Catholic Relief Services (CRS), which receives hundreds of millions of dollars in U.S. government grants each year, and which paid him $384,013 in total compensation in 2011. He received similar compensation in earlier years.
Yes, that's the gist of Chapman's story -- a Catholic was well-compensated before accepting a job as an ambassador to the Vatican.
Chapman then undermines his attack by pointing out the large sums of money Catholic Relief Services receives -- more than $822 million in 2011 alone.
By contrast, Chapman's Media Research Center boss, Brent Bozell, makes more than $400,000 a year despite the MRC having only $11 million in assets. It seems that Catholic Relief Services got a good bargain in a leader compared to the MRC.
Chapman also plays the MRC game of religious Heathering, suggesting that Hackett is insufficiently Catholic because he donated a small amount of money to Obama's campaign:
Despite the Obama administration's promotion of abortion on demand and same-sex-marriage, as well as the Obamacare regulation it issued mandating that health plans provide cost-free coverage for contraception, sterilization, and abortion drugs (which the Catholic bishops have declared "unjust and illegal" and a "violation of personal civil rights"), Ambassador Hackett told the National Catholic Register: "I don't have a problem representing this administration."
This is nothing more than a partisan political attack dressed in religious overtones.
Posted by Terry K. at 9:23 PM EST